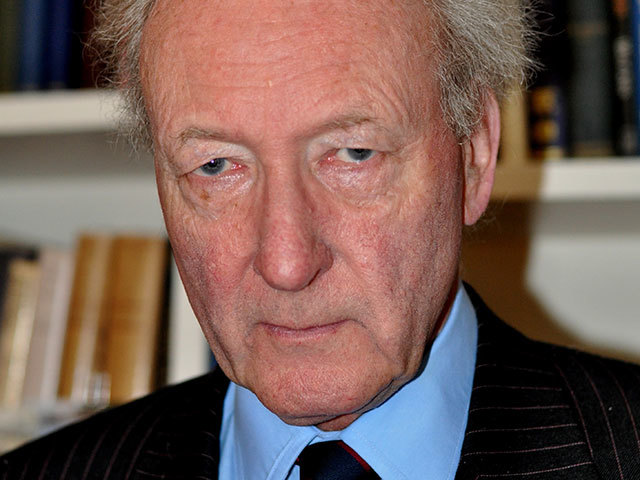 Oil pioneer Algy Cluff said yesterday his company's plans to tap coal reserves under the Firth of Forth were in keeping with the concept of Scottish independence.
And in announcing the first half results for Cluff Natural Resources (CNR), Mr Cluff criticised the previous UK Government's support for North Sea windfarms.
Mr Cluff, chairman and chief executive of CNR, said large windfarms blocked access to gas fields and sucked up taxpayers' money.
He also revealed that CNR could put the brakes on its push to set up an offshore underground coal gasification (UCG) development in the Firth of Forth.
The so-called Kincardine project would be the first of its kind in the UK.
CNR said work on a planning application for the pilot plant was likely to be postponed until after "such time as the political situation is more certain".
The London firm's nerve appears to have been tested by an ongoing Scottish Government review into this country's energy needs and a motion at the SNP party conference calling for UCG to be blocked.
UCG involves pumping oxygen and water through a borehole to turn the fossil fuel into synthetic gas, which can then be converted into hydrogen, methane, carbon monoxide and carbon dioxide.
The method has faced widespread opposition from environmentalists who feel the methods used are unsafe and require further testing.
But Mr Cluff, who was involved in the discovery of the Buchan oilfield in the North Sea nearly 40 years ago, said Kincardine was in line with Scotland's national interests.
In the wake of the government announcing a moratorium on fracking, Mr Cluff received assurances from Planning Minister Alex Neil that UCG would not be impacted.
Letters between both men were published by investigative journalism website, The Ferret, following a successful Freedom of Information request.
Mr Cluff said yesterday UCG "would represent a major advance towards Scottish energy self-sufficiency and is, therefore, entirely consonant with the concept of Scottish independence".
He added the correspondence between him and Mr Neil made it "manifestly clear that … the interests of Scotland and of the development of UCG are synonymous".
CNR has UK UCG licences covering 266 square miles as well as 11 blocks in the southern North Sea for conventional hydrocarbon extraction.
Mr Cluff described the southern North Sea as a tremendous national asset for the UK and branded the last UK Government's decision to support large-scale offshore windfarms in the area as "questionable – if not irresponsible".
He added: "Not only does this require enormous subsidy from the taxpayer, it renders inaccessible potential gas fields which would be discovered and developed by the oil and gas industry at no cost to the taxpayer."
CNR recorded pre-tax losses of £745,000 for the first half of 2015, picking up slightly from a deficit of £810,000 last year.