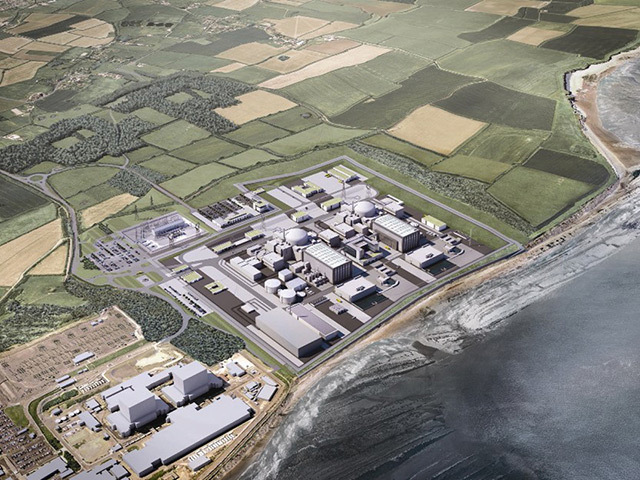 EDF Energy has announced two further preferred bidder contracts worth more than £100million as it prepares to make a final investment decision for its planned new nuclear power station at Hinkley Point.
Rolls-Royce is set to supply heat exchangers to be used at the site in Somerset in a contract worth over £25million, while a Rolls-Royce/Nuvia partnership has been selected as the preferred bidder for a contract valued over £75million to design, install and commission two systems for the treatment and waste processing of reactor coolant.
The French energy giant announced preferred bidders in contracts worth a total of more than £1.5billion earlier this year.
It is now estimated that contracts worth more than 60% of the construction cost for Hinkley Point C will be placed with UK firms, against an initial estimate of 57%.
EDF Energy chief executive Vincent de Rivaz, said: "Hinkley Point C offers the UK a tremendous opportunity to boost employment and skills in the crucial manufacturing and construction sectors, as well as leading the revitalisation of the new nuclear programme.
"Together with suppliers and our partners we have created a supply chain ready to build Hinkley Point C, which will help the UK meet its future need for reliable low carbon electricity."
Jonathan Brown, president, new build and nuclear projects at Rolls-Royce said: "We are delighted to be selected by EDF Energy for these important contracts. Rolls-Royce is committed to delivering a high value added design, manufacturing and systems capability for the UK New Build programme."
The announcement follows news earlier this week of a Government guarantee of £2billion for the project ahead of a final investment decision which is expected next month.
Recommended for you

South Africa picks more renewable energy plans