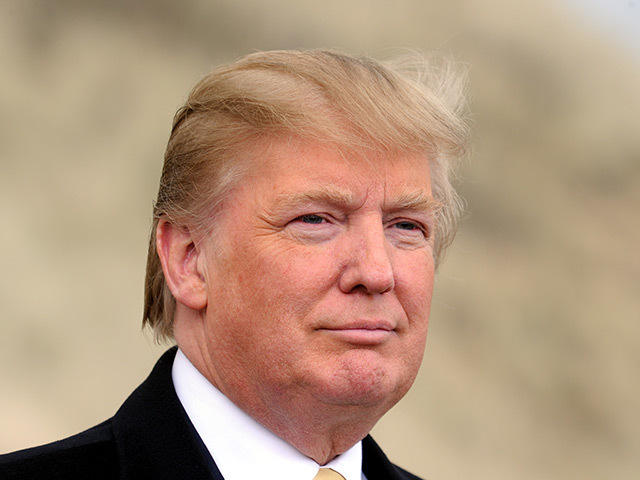 Donald Trump will take his fight against plans for an offshore windfarm near his north-east golf resort to the highest court in the land next month.
The tycoon's case will be heard at the UK Supreme Court in London on October 8.
The Court of Session rejected Mr Trump's appeal against the £230million European Offshore Wind Deployment Centre (EOWDC).
His bid for a judicial review of the Scottish Government's decision to allow the 11-turbine development in Aberdeen Bay – on the grounds it was unlawful – was first dismissed in February last year.
New York-based Mr Trump, who believes the scheme will spoil the views from Trump International Golf Links, Scotland, near Balmedie in Aberdeenshire, then lodged an appeal against the ruling, but it was also rejected.
He had claimed the scheme's approval was predetermined and the Scottish Government showed a bias.
But the judgment concluded "none of the considerations founded on by the petitioners comes anywhere near to supporting the petitioners' suspicions".
Former first minister Alex Salmond later urged the businessman to accept the decision.
But the Republican US presidential hopeful vowed to take the case all the way to Europe if necessary.
The Supreme Court hearing, which is due to last a day, will examine how the Electricity Act 1989 should be interpreted in terms of a party's eligibility to apply for consent to construct a generating station.
It will consider whether the planning consent, granted by Scottish ministers in 2013, was so imprecise as to impair its legal validity.
The case will be heard by justices Lord Neuberger, Lord Mance, Lord Reed, Lord Carnwath and Lord Hodge.
A spokesman for Aberdeen Offshore Wind Farm Ltd, the company behind the centre, said the partners – AREG and Vattenfall – hoped for a "speedy resolution".
He added: "Both partners want to see the scheme come to fruition as it would benefit the energy economy of the north-east of Scotland and help the Scottish consumer."
The Trump Organisation said it would not comment until after the final judgment.