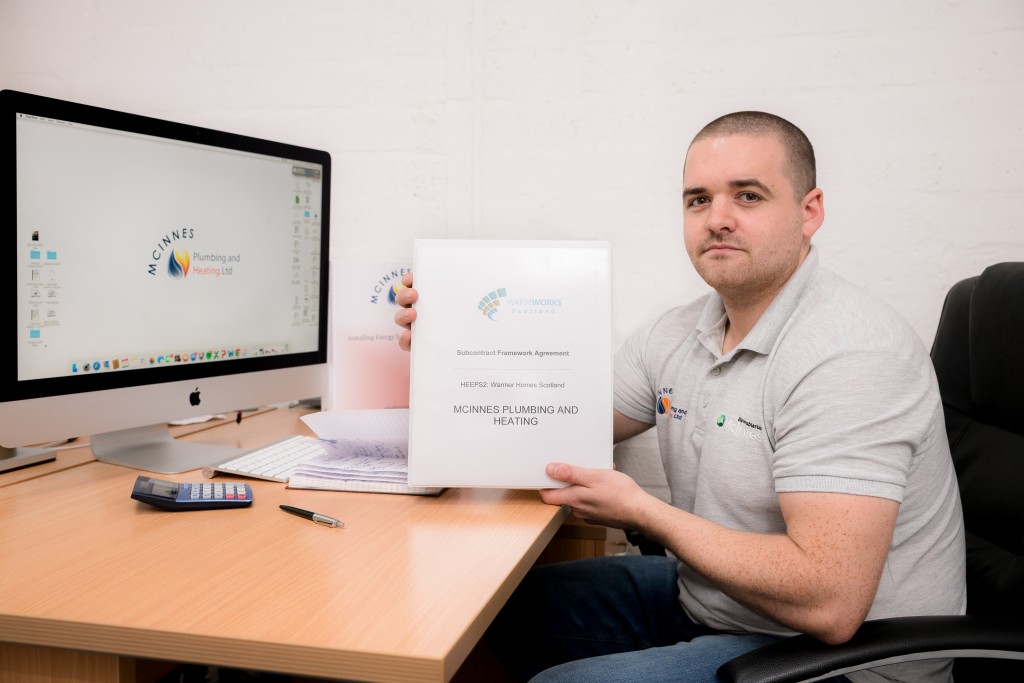 A Highland firm run by a trailblazing young entrepreneur has netted a "potentially lucrative" contact as part of a £224million scheme aimed at tackling fuel poverty in Scotland.
Inveness-based McInnes Plumbing and Heating, which employs 10 people, was the only Highland business to secure one of the 27 awards that were dished out across the country.
Fuel poverty is a pressing issue in the Highlands and islands, where residents are paying more for their power than those in other parts of the UK.
The Scottish Government launched the nationwide scheme in September in a bid to help tens of thousands of residents who are struggling to pay their energy bills and keep their homes warm and comfortable.
It is being managed by Warmworks Scotland, a joint venture between enterprise Energy Saving Trust, the Changeworks charity and energy services firm Everwarm.
McInnes Plumbing and Heating, which recently moved to a new base on Inverness's Harbour Road, will fit heating and renewable technology in homes selected for the programme in the north of Scotland.
The contract is expected to run for seven years.
Managing director and founder Lachlan McInnes, 29, said he was delighted to have made it through the tender process and is confident the award and will help his firm find extra work.
Mr McInnes, who set up his firm in 2010,  said: "It's always difficult being up against national and international well-established firms, but we believe our service and level of renewable and trading energy expertise will allow us to deliver the results in the Highlands and Islands, which will help roll out the latest fuel poverty scheme.
"We're confident our work on this will bring additional contracts to the firm in the future."
The firm's renewables business involves the installation of solar panels, biomass boilers and pumps that harness heat from the air and under the ground.
Recommended for you

Scotland facing 'tsunami of fuel poverty' warns First Minister