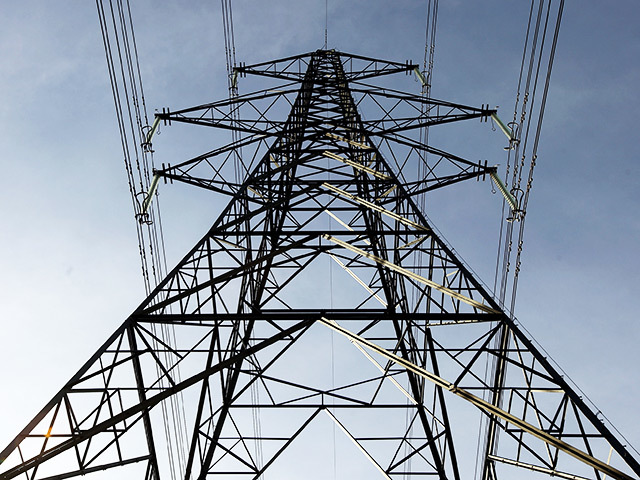 The Chancellor has been accused of slashing support for energy efficiency measures, as figures show a surge in the number of excess winter deaths last year.
George Osborne announced a new household energy efficiency scheme in the spending review which would help keep homes warm and cut energy use and bills for up to 200,000 households a year – saving them as much as £300 on their fuel costs.
The scheme will be cheaper for bill payers – who pay for green measures on their bills – than the current programme, saving them around £30 a year.
But anti fuel-poverty campaigners said the announcement, which came as figures showed a large jump in the number of people dying in winter, would mean a cut of almost 80% in the number of homes receiving support compared to the last parliament.
The Chancellor was also accused of failing to "answer the biggest challenge of our time" just days before crucial climate talks begin in Paris.
As well as cutting energy efficiency funding, the Chancellor also confirmed his backing for a UK shale gas industry and the biggest road-building programme since the 1970s.
Average household bills will be reduced by £6 by 2021 under cuts to subsidies for technologies such as solar and onshore wind, but the savings will be all but wiped out by the extra cost to consumers of not making steel and chemical industries pay for green measures.
Mr Osborne said the Government supported international efforts to tackle climate change and was increasing support for finance to poor countries to cope with rising global temperatures by 50% over the next five years.
And the Chancellor, who faced criticism for cutting flood defence spending in the last parliament before the UK was hit by floods, which are likely to increase as the climate changes, also announced investment in flood defences of £2.3 billion.
But Green Party MP Caroline Lucas said: "Just days before the Paris climate talks we see Osborne unveil a spending review that fails the answer the biggest challenge of our time.
"The Chancellor announced the largest road building programme since the 1970s and new support for nuclear power and fracking, all at a time when we should be redoubling our efforts on public transport and renewables."
Shadow energy secretary Lisa Nandy said: "It's extraordinary that the Chancellor has announced huge cuts to home insulation on the very same day we discovered that thousands of people died last winter because of the scandal of cold homes.
"By slashing investment in energy efficiency yet again millions of families will be left paying more for their energy bills and people will suffer."
And Julie Hirigoyen, chief executive at the UK Green Building Council, said: "The Chancellor was keen to emphasise the Government's green credentials ahead of Paris, but they are going backwards on one of the most cost-effective opportunities – improving the energy efficiency of our existing housing stock."
Ed Matthew, Director of the Energy Bill Revolution, an alliance of 200 organisations, including Age-UK, Barnardo's and Kingfisher, said the Chancellor's failure to support energy efficiency condemned millions to continue living in cold homes and damaged energy security.
"It is short term thinking of the worst kind that will cost thousands of lives, lead to higher energy bills in the long term and increase pressure on the NHS," he said.
Recommended for you

UK needs £5.8bn boost for energy efficiency to cut soaring bills – report