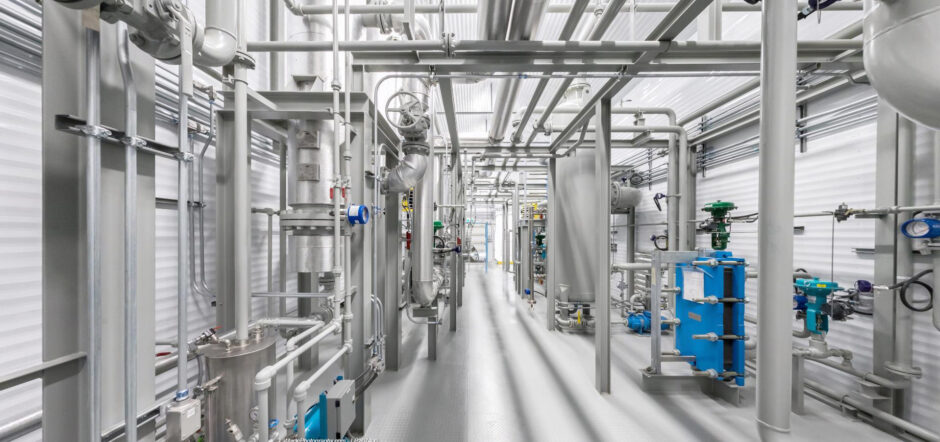 Interest in carbon capture is growing as companies and countries work to decarbonise operations and Delta CleanTech (CSE:DELT, FRA: 66C) is keen to seize the opportunity.
The Canadian company offers technology to capture CO2 from exhaust streams, which an operator can then use or sequester.
"Every smoke stack is a potential customer," Delta's executive chairman Lionel Kambeitz told Energy Voice.
There are "significant possibilities" in the area, Kambeitz said. The focus initially is on storage. HTC Extraction Systems spun Delta out in January this year.
Further out, though, carbon molecules do have value, for instance in the production of carbon nanotubes or methanol production. Adding CO2 to concrete can make it lighter and stronger, he said.
Bath time
Delta captures exhaust from a facility and "runs it through a bath of solvent" to separate the CO2. Companies initially used the technology in gas processing. The aim was to reduce CO2 content in natural gas streams.
"It's trickier with exhausts," Kambeitz said. "There's lots of other nasties in there to tackle and that's what we've focused on, optimising our technology to capture carbon from exhaust."
After combustion, exhaust may contain 3% to 15% of CO2. Delta captures that and brings it to 99% purity, Kambeitz said.
The executive was upbeat on the new political and commercial desire to tackle decarbonisation. "It's remarkably different from 2007-09. The political will for change disappeared in the global financial crash. There wasn't a financial investor community focused on the challenge – and now it's an asset class."
As the decarbonisation push moves from policy plans to something more concrete, with the cash to back it up, companies are increasingly eager to tackle their carbon problems.
Trading schemes, such as the EU ETS, will do much to highlight the commercial appeal of companies taking steps to manage their emissions. On November 15, EUA prices hit a record 66 euros per tonne.
Delta aims to help reduce company's emissions exposure but also develop new credits in emissions avoided. Growth in this area would be driven by the ability for a credit to be traded across jurisdictions – a problem the disparate markets are still getting to grips with, the executive said.
Growth plans
Kambeitz noted that kilns producing cement produce exhausts with around 10% CO2 in their exhaust, making these an "exceptional target". Coal-fired power plants produce around 12-14%, he said.
In mid-November, Delta announced it had won a deal in Alberta. Initially, the company's technology will capture emissions from a coal plant. In future, the plant will converted to natural gas. Delta's Dual Application CO2 Capture Plant will be able to adapt to the conversion.
Delta expects China to be a key export market. It also sees opportunities in the UK and the US. In September the company struck a deal with Doosan Power Systems with another agreement in November with China's Chenglin Group.
"We are beginning to participate in projects ourselves. We can be partners as we like the economics of these projects. Delta can capture CO2 and sell that," the executive said. The company could become a "very significant carbon aggregation and streaming business".
Delta is also on the hunt for acquisitions, Kambeitz said. The company has a "core technology that is so fundamental that other opportunities can stack around it", he said. It is particularly interested in new technology to "make and develop carbon credits", he said.
The Canadian company plans to go to the capital markets in the first quarter of 2022 and raise more cash. "We intend to be a billion dollar company," Kambeitz said.
Recommended for you

UK carbon capture projects consider move overseas over funding delays