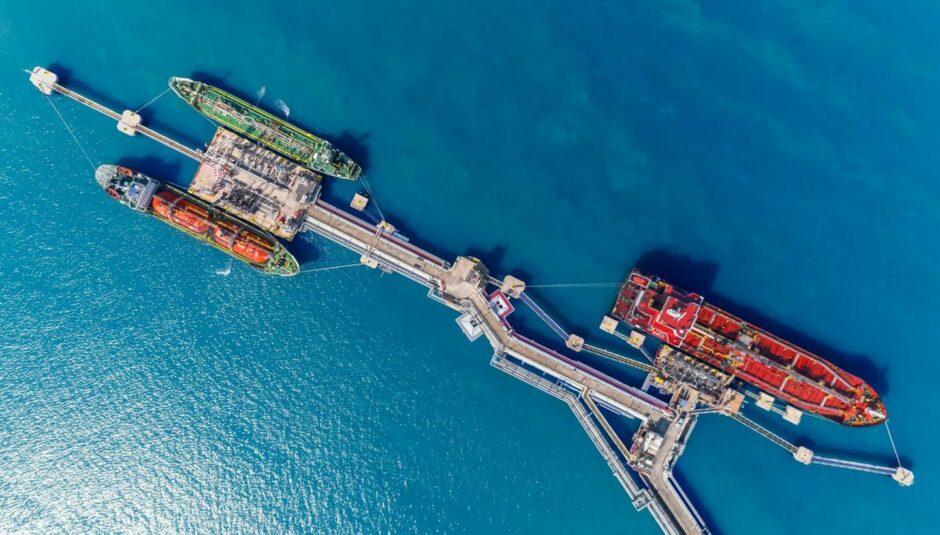 Singapore's Global Centre for Maritime Decarbonisation (GCMD) has picked Lloyd's Register to carry out a concept study on offloading liquefied CO2. Arup will provide support.
GCMD said that shipping CO2 would be a "mid-term solution" to decarbonise the shipping industry. Liquefied CO2 is likely to be one of the common forms that will be stored and offloading.
Offloading is "key" to the entire plan. The concept study will tackle safety and operational issues around offloading from tankers, bulkers and container liners. The investigation will work to define the optimal temperatures and pressures.
There are not yet any guidelines around offloading CO2.
The study will begin this month and should take around nine months to complete.
Lloyd's Register CEO Nick Brown said the work would "support the establishment of regulatory and operational guidelines around offloading captured liquid carbon dioxide from vessels, which is crucial to enabling safe adoption of carbon capture technologies on board".
"It will also offer a timely assessment of the capital expenditure and operating expenditure of the infrastructure needed to offload liquid carbon dioxide from ships thus enabling the industry to make informed decisions for creating this infrastructure."
Sea trials
This study will allow sea trials to move ahead in Project Remarccable – named in reference to Realising Maritime Carbon Capture to demonstrate the Ability to Lower Emissions.
This project aims to capture CO2 at scale, targeting a reduction of 30% in annual CO2 emissions. It would involve the storage of 375 tonnes of liquefied CO2 onboard and offload after 10 days of sailing.
GCMD calls for proposals in December 2022. It received six bids.
Professor Lynn Loo, CEO of the GCMD, welcomed the appointment of Lloyd's Register. "The learnings from this study will inform how captured CO2 can be offloaded from various vessel types in general, and enable the sea trials on Stena Impero that are being planned as part of Project Remarccable more specifically."
The offloading study will also assess the readiness of current infrastructure. It will generate cost models for offloading and review gaps in regulatory regimes.
The Maritime and Port Authority of Singapore (MPA) and the Port of Rotterdam Authority (POR) are observers on the study.