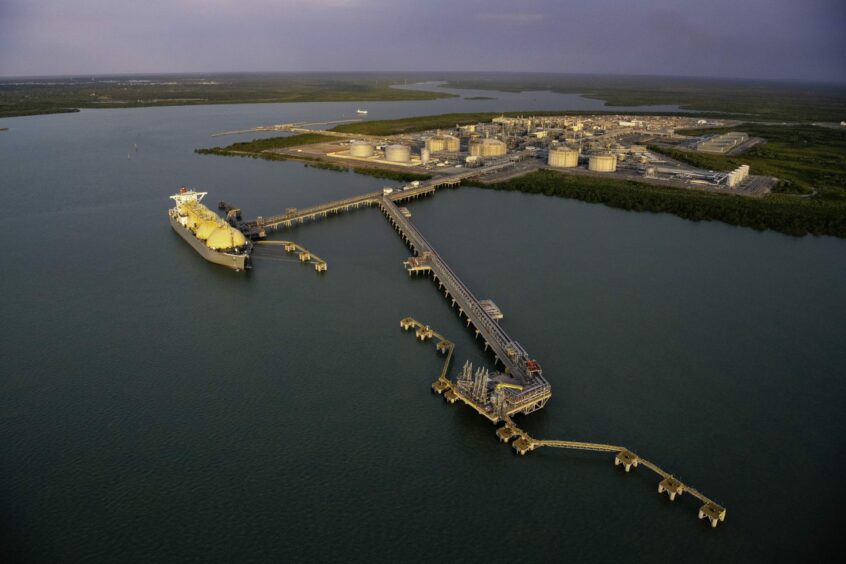 Woodside Energy is to explore options for potential carbon capture and storage (CCS) routes with a trio of Japanese industrial giants.
In a 12 September announcement the group said it had signed a non-binding memorandum of understanding (MOU) with Sumitomo, Toho Gas and Kawasaki Kisen Kaisha to explore the CCS value chain between Japan and Australia.
Under the terms of the MOU, the quartet will study the potential capture, storage and transportation of carbon dioxide emissions by industry in the Chubu region of Japan.
Woodside (ASX:WDS) will conduct the study of injection and storage of CO2 at Australian storage sites, though did not specify which sites would be considered.
Executive vice president Shaun Gregory said the MOU reflected the demand for largescale and near-term decarbonisation solutions.
"Woodside sees CCS as an opportunity, which will require coordination and collaboration – between jurisdictions, across government and between government and industry," he said.
"CCS has the potential to provide a pathway for industry in the region to decarbonise.
"Japan is one such country that faces the challenge of emissions reduction and will foreseeably look to near-neighbour nations to support their efforts."
Woodside is already part of several ventures exploring or developing CCS potential across various sites in Australia.
Last year it secured a storage assessment permit for title G-7-AP along with Inpex and TotalEnergies, as part of a venture known as the Bonaparte CCS Assessment – a site that could one day support the Icthys LNG facility.
It is also part of a multi-operator Joint Venture which has been awarded a permit to investigate the feasibility of storing CO2 in the Northern Carnarvon Basin, off the coast of Western Australia. Partners also include BP, Japan Australia LNG, Shell and Chevron, with the group currently assessing the feasibility of a large-scale, multi-user CCS project near Karratha.
In addition, it is a non-operator participant in an ExxonMobil-led joint venture investigating capturing and storing carbon in the Gippsland Basin, off the coast of Victoria.
Recommended for you

Shell pushes on with CCS in Southern North Sea transformation