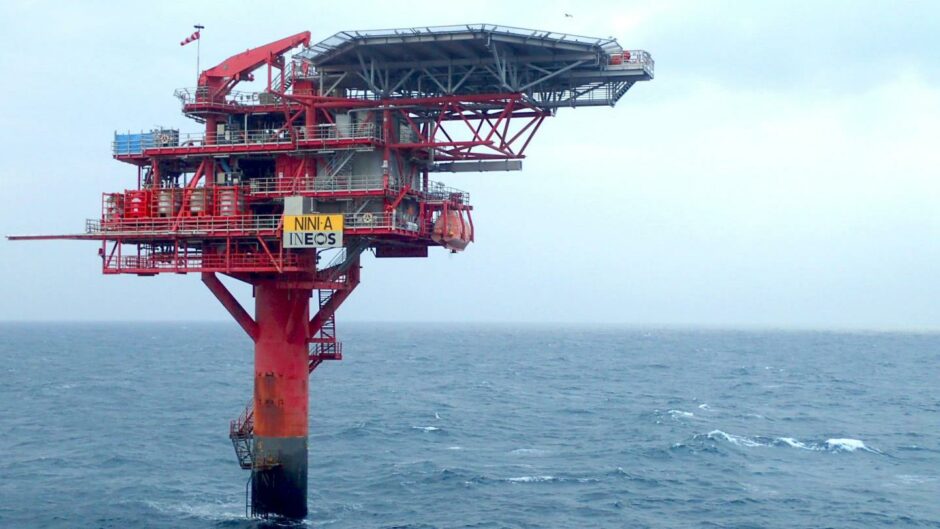 Kent has been selected by Ineos Energy to conduct screening studies for the Project Greensand carbon capture and storage (CCS) scheme in the Danish North Sea.
Driven by a consortium of 23 different Danish and international partners and led by petrochemicals giant Ineos, Greensand is an offshore transport and CO2 storage – or "full value chain" – CCS project
The scheme is the most mature of its kind in the country, and was awarded £22 million by the Danish Government last year. It has the potential to lock away which is expected to provide storage capacity of between 0.45 to 1.45 million tonnes per year by late 2025-26, rising to a potential 8 million tonnes per year by 2030.
Emissions will be stored in the Ineos-operated Nini West field, in the Siri area offshore Denmark.
Kent – a global engineering group comprised of the former oil and gas units of SNC-Lavalin, Atkins, Kentz and Houston Offshore Engineering – has been selected to conduct screening studies covering the CCS value chain for the project, from the onshore capture sites, through to liquefaction, onshore storage and transportation.
The scope includes studies to investigate transportation of CO2 and its storage potential in the Nini field.
It will also evaluate further expansion and use of other depleted fields and adjacent aquifers in the Siri Area (e.g. Cecilie, Nini East, Stine, and Siri), which could help expand storage potential up to the promised 8 million tonnes.
Large-scale testing began at the site in September, helping to qualify optimal materials for use in project construction.
Kent said the "significant project" adds to its existing portfolio of expertise in carbon capture and decarbonisation and will bring together a multi-disciplinary team spanning process and facilities, subsea and pipelines, flow assurance, naval architecture, and materials and corrosion.
Operations director for the group's UK consulting arm, Neil Taylor, added: "We are delighted to be part of this ground-breaking project and believe we have the expertise and technological skills to deliver the right solutions for our client.
"Project Greensand is amongst the frontrunners of CO2 storage projects in Europe and has the potential to support Denmark's and Europe's wider CO2 emission reduction targets. We are delighted to continue supporting INEOS Energy's net-zero ambitions."
Recommended for you

Energy secretary calls for 'concrete timeline' on Track 2 CCUS projects