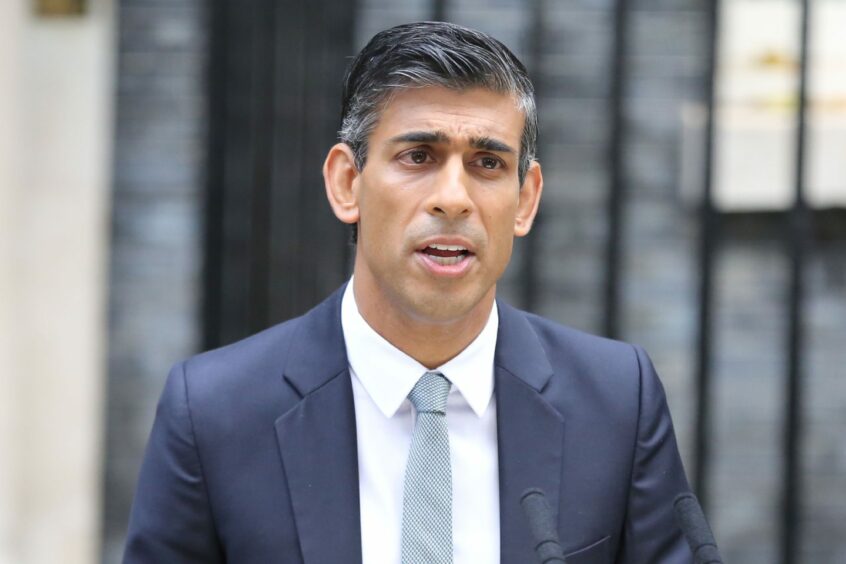 Support for Carbon Capture and Storage (CCS) is planned as part of the UK Government's upcoming Energy Week.
Prime Minister Rishi Sunak and Energy Security Secretary Grant Shapps will deliver a series of announcements this week, aimed to "strengthen UK energy independence".
Energy Week will include support for CCS, the UK Government said on Sunday morning, and for "cutting edge renewables across the country".
The Guardian reports that the Acorn project in Aberdeenshire is due to receive funding, though Number 10 has not confirmed that.
Acorn CCS leads the Scottish Cluster; seen as vital for Scotland and the UK to reach net zero emissions targets.
Picked as a "reserve" cluster in the first track of the UK Government's £1bn funding competition in 2021, Acorn carbon capture has since been in a degree of limbo, awaiting Track 2 funding to get up and running.
SNP Westminster leader and Aberdeen South MP Stephen Flynn said Friday that "patience is growing thin" with the UK Gov the delays to the carbon capture project, which is expected to deliver thousands of jobs for the region.
Rishi Sunak and Grant Shapps will meet industry leaders from oil, gas, renewable and nuclear sectors this week.
Carbon Capture and 'Powering up Britain' in UK Energy Week
Part of the Energy Week will include investment plans "to put powering up Britain from Britain first" – making the most of the UK's domestic resources.
This will reduce reliance on imported fossil fuels "by backing our oil and as industry, investing in the latest clean technologies and isolating Putin's regime from global energy markets.
The UK Government said it builds on years of "critical support" for North Sea oil and gas, which each year contributes £17billion to the UK economy.
Discussions with industry leaders through the week will be to ensure the UK "is capitalising on opportunities to bolster our energy infrastructure now, and boosting our long-term energy independence, security and prosperity in the years to come".
The move comes as the UK faces pressure from activists not to approve new oil and gas fields, like the Rosebank project in the West of Shetland.
Energy Security Secretary Grant Shapps said: "Energy security is national security. Since Putin's illegal invasion of Ukraine the Government has driven Russia from our energy market, paid around half of a typical family's energy bill and grown our economy by driving forward major energy projects.
"This week we will go even further. Forging ahead with critical measures to power up Britain from Britain – including supporting our invaluable oil and gas industry, making the most of our home-grown energy sources and backing British innovation in renewables.
"And across Government we will champion Britain's businesses to deliver on the Prime Minister's priority of growing the economy – helping them to create new jobs and even whole new industries across the UK."
Recommended for you

Bank of England governor visits Peterhead for Acorn CCS brief