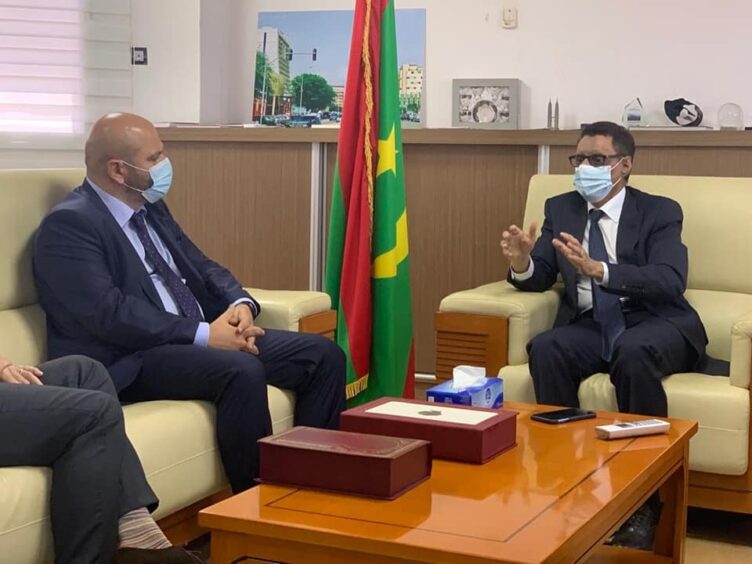 Chariot has signed a memorandum of understanding (MoU) on a major green hydrogen project with the government of Mauritania.
The Project Nour plan could have up to 10 GW of capacity. The plan has been given exclusive access to an on- and offshore area covering 14,400 square km.
Mauritania has projected costs of $3.5 billion.
The project calls for pre-feasibility and feasibility studies on solar and wind power, used to drive electrolysis and produce hydrogen.
Chariot intends to sign up a partner for the project, with the aim of creating a "world-class consortium".
Mauritanian Minister of Petroleum, Mines & Energy Abdessalam Ould Mohamed Saleh said hydrogen "promises to bring a combination of environmental, economic and social benefits to our country. We have the potential, and desire, to be a world leader in the field of hydrogen production from renewable energy sources."
Chariot's CEO Adonis Pouroulis said the company had a history of investments in Mauritania"and bringing in world-class partners to projects". The company is "looking forward to working with the government of Mauritania again to fast-track Project Nour".
Chariot said it would use its in-house team to begin working immediately on the project. This would include an assessment of the wind and solar resources, in addition to the environmental, macroeconomic and social impact studies.
Mauritania could "produce the cheapest green hydrogen in Africa", the company said, under Project Nour.
Growing interest
The country is close to potential European markets that have expressed interest in green hydrogen. Germany has taken a leading role in setting out its green hydrogen hopes in Africa. Germany's ambassador recently visited the Mauritanian energy minister.
The ministry signed a similar MoU with Australia's CWP Global in May. This green hydrogen, Project Aman, was focused on a site in the north of the country cover 8,500 square km.
The $40 billion Project Aman aimed to build 30 GW of solar and wind capacity to produce hydrogen.
The ministry has reported potential solar energy production capacity of 2000-2300 kWh per square metre. The country also has wind speeds of 9 metres per second "especially in coastal areas", it said.
Recommended for you

TotalEnergies to invest $300 million in Adani green projects