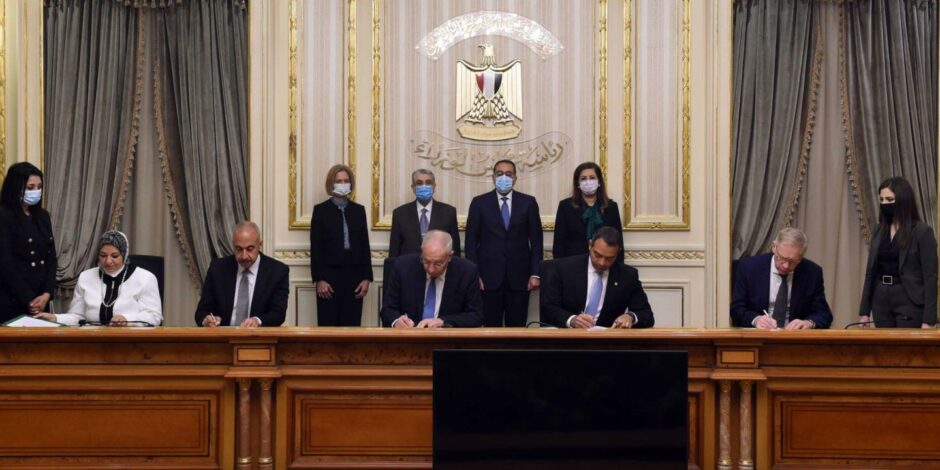 Norway's Scatec has signed a memorandum of understanding (MoU) for a green hydrogen and ammonia plant in Egypt.
The company signed up with the General Authority for Suez Canal Economic Zone, The Sovereign Fund of Egypt (TSFE), the Egyptian Electricity Transmission Co. (EETC) and the New and Renewable Energy Authority (NREA).
The plant will produce 1 million tonnes per year of green ammonia initially, it said. It will have the opportunity to reach 3mn tpy ultimately.
Scatec is planning to build the plant in the Ain Sokhna industrial zone. NREA will provide land, which will hold the renewable energy facilities to power the hydrogen production.
The plan is the first green ammonia project in Egypt. The government will be involved, Scatec said, demonstrating the Egyptian commitment to low carbon and green energy.
"We believe that no effort should be spared to accelerate the energy transition, and we are thrilled to be contributing to Egypt's aspiration to become a hub for green fuel," said Scatec CEO Raymond Carlsen.
The Suez Canal Economic Zone chairman Yehia Zaki said the execution would come in the coming months. This is a first step in adopting "green ammonia technology and [the] creation of a green fuels' industrial hub" in the zone. "We are ready to provide all the support needed to expedite the project's implementation."
Scatec said it would use its renewables, financing and operational expertise.
The company plans to reach long-term offtake agreements, underpinning non-recourse project financing. It expects to export the ammonia to European and Asian markets. The European Commission has talked this week of boosting hydrogen imports.
Scatec and partners completed the 390 MW Benban solar project in October 2019.
Power-to-X
The company has been working up its ammonia ambitions in Egypt. In October 2021 it agreed to develop a 50-100 MW green hydrogen facility, to drive ammonia production, with Fertiglobe, Abu Dhabi's Adnoc and TSFE. The project was based on an offtake agreement with Fertiglobe.
The plant was to be based in Ain Sokhna. Scatec described this as the "first step" towards a green hydrogen hub in Egypt. Scatec was aiming for an investment decision in 2022 and first hydrogen in 2024. US-listed Plug Power signed up as technology provider for the 100 MW electrolyser.
In December, Scatec said it was working on plans for large scale desalination to secure supplies for Egypt
Supported by the government's ambitions, Scatec is now exploring opportunities for large scale green seawater desalination plants with local partners, to secure the fresh water supply in Egypt.
The Norwegian company also recently signed an agreement with India's ACME Group to build and operate a green ammonia plant in Oman. The first phase will produce 100,000 tpy of green ammonia, scaling up to 1.2mn tpy.
The project is similar to the Egyptian one, in that it involves long-term offtake agreements.