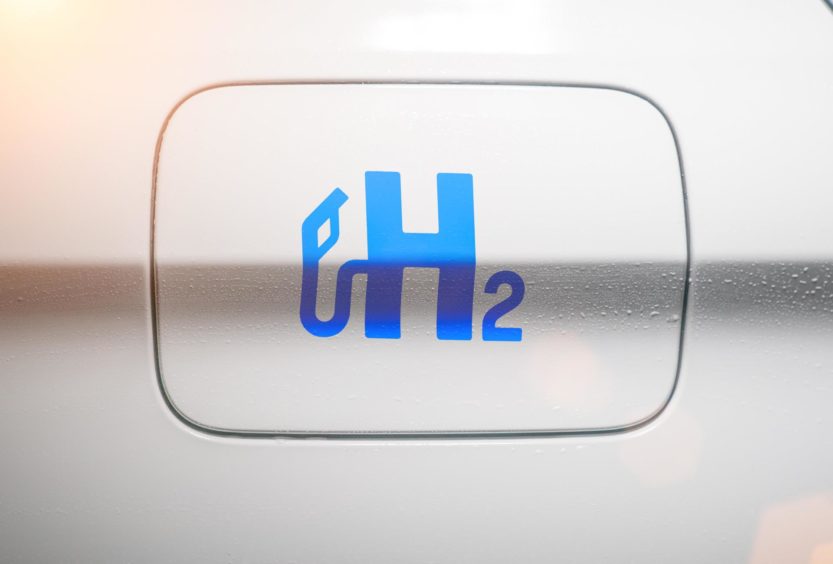 This is what Energy & Climate Change Minister Anne-Marie Trevelyan had to say about the recent hydrogen strategy:
"Today's Hydrogen Strategy sends a strong signal globally that we are committed to building a thriving low carbon hydrogen economy that could deliver hundreds of thousands of high-quality green jobs, helps millions of homes transition to green energy, support our key industrial heartlands to move away from fossil fuels and bring in significant investment."
National Grid responded with:
"This strategy signals the UK's commitment to hydrogen and provides the certainty needed to boost consumer and investor confidence and support commercial solutions."
The document contains 44 "mays" and 114 "coulds" with respect to hydrogen.
How this strategy is being hailed by commerce and industry as providing certainty is beyond me.
To my mind what it conveys is that a lot more work is needed to provide the evidence to support hydrogen in many applications.
Furthermore, the strategy has 21 mentions of 5GW of low carbon hydrogen production capacity by 2030.
To put 5 GW in context I have inserted it into the current 2020 energy mix in TWh per year as provided by National Grid. Top left red rectangle. As can be seen, Hydrogen is an ineffective distraction.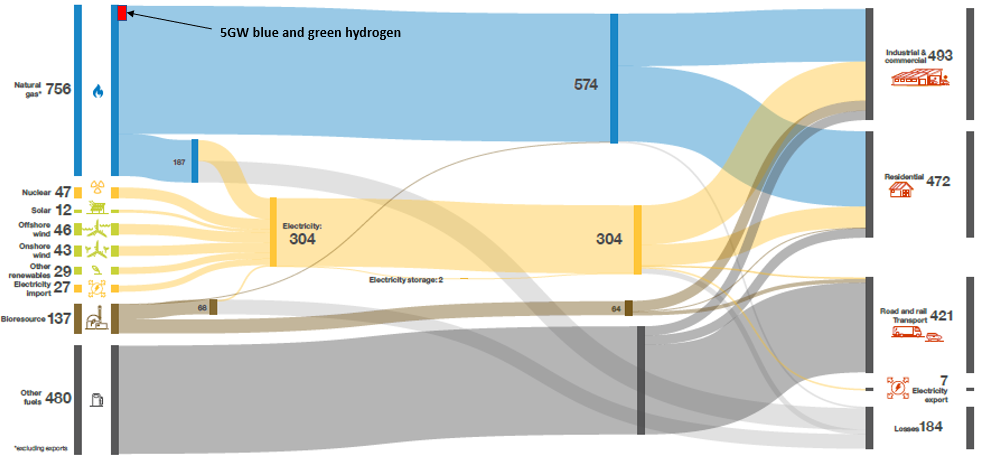 Under the the Climate Change Act of 2008, the UK government sets five-year emission reduction targets – carbon budgets. In the 6th carbon budget the government set a new legally-binding target to cut the country's greenhouse gas emissions by 78% by 2035 compared to 1990 levels. That translates to cutting carbon emissions by 60% from today's levels by 2035.
Hydrogen will be a bit player in achieving that target. So why is so much taxpayer support being directed at hydrogen when we need to be funding near term material solutions?
What are the near term solutions – energy efficiency, transport and heating electrification, more renewables, and a smart grid.
Tom Baxter is visiting professor of chemical engineering at Strathclyde University and a retired technical director at Genesis Oil and Gas Consultants
Recommended for you

Anglo American, EDF partner on South Africa renewables