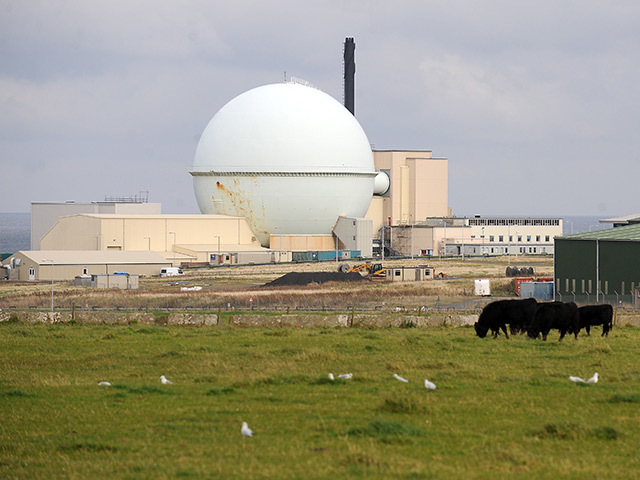 A nuclear site criticised over its safety is seeking a team of health boffins – with starting salaries of £46,000 "upwards."
Dounreay near Thurso in Caithness is being decommissioned at a cost of £2.32bn.
Safety concerns were raised in August about the handling of radioactive waste at the plant.
The Nuclear Decommissioning Authority said safety has "deteriorated" at Dounreay and warned improvements made after a fire in 2014 had not been kept up.
Environmental protection agency Sepa rated the handling of waste last year as 'at risk' and called the management of vaults used to store it 'poor'.
There were three serious incidents at the 60-year-old plant, where decommissioning work has been under way since the 1990s.
They included workers dropping a glovebox – a device used to store leftover coolant – which caused the release of radioactive contaminants.
A radioactive fuel assembly was also dropped but nobody was injured in either incident.
The Scottish Government has called for urgent action to address the problems at Dounreay, which were revealed in the NDA's latest annual report.
Gail Ross, SNP MSP for Caithness, Sutherland and Ross, has also said she was "seriously concerned" about Dounreay's safety record.
But now its operators wants to recruit "a number" of senior health physicists.
"For more than 50 years, as the home of the UK's fast reactor research and development programme, the name Dounreay has been associated with excellence in all areas of engineering and project management," says the advert.
"Now Dounreay is making a name for itself as the centre of excellence for nuclear decommissioning. We offer a unique opportunity to be involved in some of the UK's most challenging technical projects.
"A number of vacancies have arisen for Senior Health Physicists to support the on-going programme of decommissioning work at Dounreay. The job holder will be responsible for providing site project teams with relevant and timely advice, information and support, in line with good practice and legal requirements."
The boffins must be an appointed Radiation Protection Adviser, provide radiation protection advice, give advice and support to emergency arrangements at Dounreay and develop and provide specialist radiation protection training as well as contributing to the development of a safety culture.
They must also have a minimum of five years health physics experience.
The salary package includes relocation assistance – where appropriate – a company pension scheme and "generous" annual leave entitlement.
The closing date for applications is November 10.
Dounreay's decommissioning costs have been pushed up partly as a result of the need for an extension to a waste store.
Recommended for you

Investigation launched after emergency response to chemical leak at Dounreay