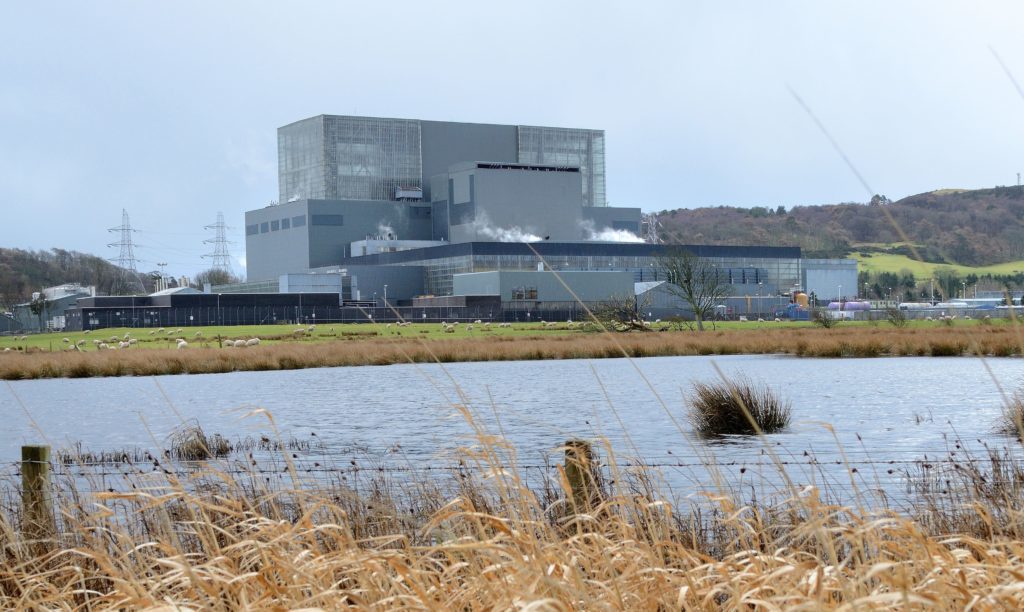 EDF Energy has claimed that it was "excluded" from a Scottish Parliament meeting today on the future of its Hunterston nuclear power facility.
Nuclear-Free Local Authorities (NFLA) and the Scottish Green Party convened the briefing to call for the permanent closure of the site over safety concerns.
French-owned EDF said it had tabled an "offer to speak" at the meeting, but received "no response" from Scottish Green West of Scotland MSP Ross Greer.
The spokeswoman said: "It's unfortunate that we received no response to our offer to speak at this meeting which was hosted by Green MSP Ross Greer and organised by NFLA using the report produced by Dr Ian Fairlie.
"If we had been able to provide some balance to the discussion, we would have emphasised that there is no question of Hunterston B or any of our nuclear stations ever operating in an unsafe condition.
"Our strategy is progressing well and we are engaging positively with the Office for Nuclear Regulation throughout this complex programme of work. Our lifetime expectation to 2023 remains unchanged.
"On 2 November we submitted a safety case to the ONR seeking approval for return to service of Reactor 4 and are also preparing to submit the safety case for Reactor 3.
"These must demonstrate that, for the next period of operation, the reactor will operate and shutdown safely during normal operation and during a highly unlikely earthquake scenario."
The Hunterston facility has experienced a number of high-profile issues, including the closure of of reactor three in March 2018, followed by reactor four in October.
EDF Energy confirmed this week that its Hunterston B facility had 370 cracks in its graphite core.
The firm claim the cracks " have no impact on the safe operation of our reactors".
Mr Greer, said:"I appreciated the written brief sent by EDF ahead of the meeting and have circulated it to all MSPs and parliamentary staff who attended but there simply was not a need for them to attend. This was a briefing, not a debate.
"If EDF wish to have a debate, I am sure that the communities around Hunterston would appreciate it happening there. I would certainly be more than happy to attend and raise the concerns of the communities in North Ayrshire."