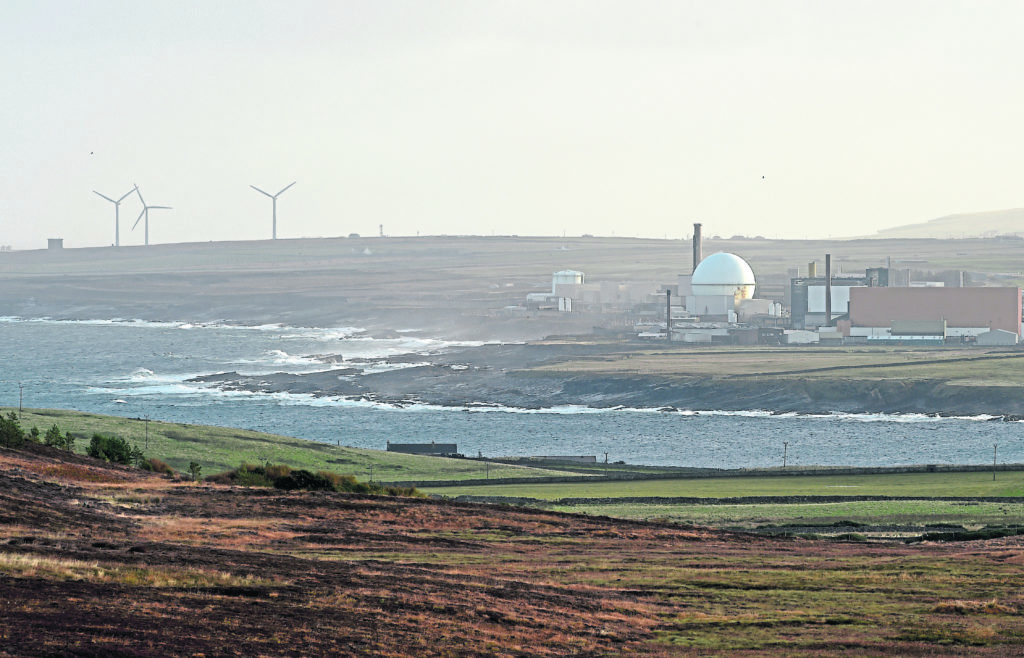 A proposal that Highland Council should join the Nuclear-Free Local Authorities (NFLA) group set tempers and emotions running at fever pitch yesterday.
Opposition environment spokesman and Ness-side councillor Ron McWilliam's motion that the council should join NFLA, and accept 'there will never be a business case that is either financially or environmentally competent for new nuclear energy plants in Highlands' suffered a resounding defeat.
Caithness and Sutherland councillors trounced the idea as 'ludicrous', 'shaming' and 'simplistic.'
In his motion Mr MacWilliam described the Highland Council area as having the  potential, with support and investment, to generate significant renewable energy for both industry and export, and 'lead the world in developing technologies for carbon-free energy solution.'
A livid Struan Mackie, councillor for Thurso and North West Caithness, tabled an amendment describing civil and navel nuclear as the 'single largest catalyst to the re-population of Highland region'.
He then called on the Scottish Government to send a message to the nuclear industry that Highland has the 'skill, public support and pro-active partnership working' to embrace the next generation of energy production such as small modular reactors.
Mr Mackie said: "The motion attacks my constituents and their community. The nuclear industry has been the life blood across Thurso and Caithness for six decades.
"It's been at the forefront of technology. My nuclear community has kept this country safe."
Fellow local councillor Matthew Reiss said: "It's like proposing the closure of Lifescan in Inverness on some spurious grounds. It's political, politically correct, shaming and toxic."
Lochaber councillor Denis Rixson said it was simplistic to set the debate in terms of pro and anti-nuclear, while councillor Mike Finlayson said: "This is not a positive motion, it cuts off our ability to move into the future."
Councillor Linda Munro, who lives in Bettyhill, said: "Thanks to Dounreay we got the road to Bettyhill which allowed our first secondary school, that's what Dounreay gave us, as well as wonderful apprenticeships and skills."
Caithness councillor Willie Mackay called the motion 'ludicrous' and said since 1954 hundreds of scientists and engineers had worked at Dounreay on world-leading advancements.
Fellow local councillor Nicola Sinclair said: "It attacks the north. I'm astonished at the SNP bringing this forward and lecturing us on renewable energy when we produce more than our fair share."
Mr Mackie's amendment was carried 46 votes to 15, with 4 abstentions.