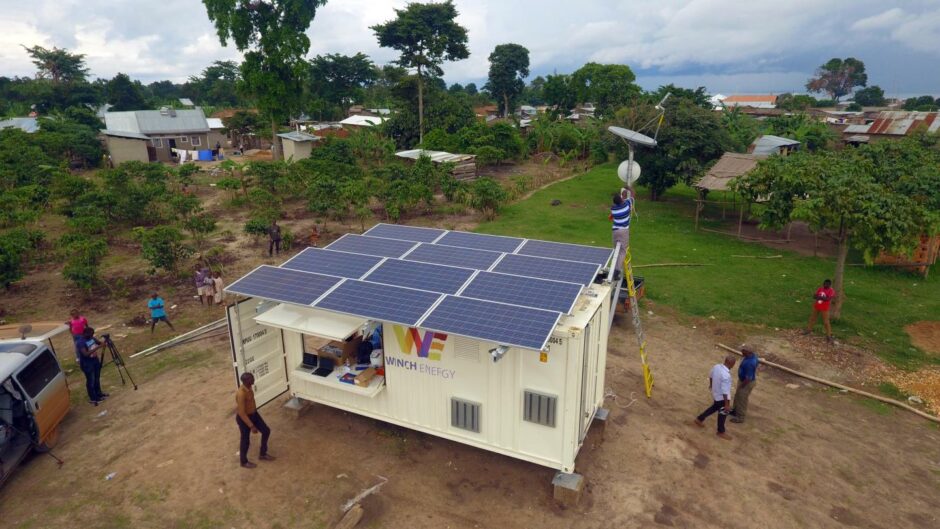 To make real progress in bringing power to those without in sub-Saharan Africa, interested parties will have to provide much more cash.
"We're not keeping up with population growth," Winch Energy CEO and chairman Nick Wrigley said. "More customers are being born than we can connect."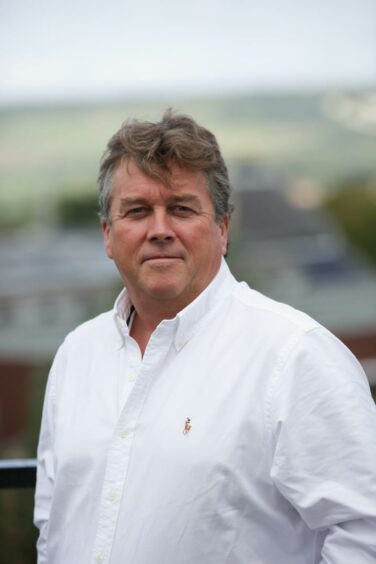 Winch provides solar and minigrid packages to underserved communities, predominantly in Africa. "There's no upper limit to solar power, the technology is straightforward and customer needs are simple," he told Energy Voice.
"The limitation is the will in the world to subsidise it and get it done. Electrifying a locality has massive economic and non-economic impacts. It has massive social implications to help people find work and live their lives. People don't want to leave their homes and families, but they will if they have to."
The number of people in sub-Saharan Africa without access to power is around 600 million. Wrigley suggested this was likely to be under counting those in need – and that on the current trajectory the number would reach 1 billion by 2030.
The United Nations' SDG7 sets the goal of providing everyone with access to affordable and reliable power by 2030.
Financing
Winch is in the process of raising cash through a crowd-funding move, although Wrigley said this was really about broadening the shareholder base. "Some people are putting in £10, some £10,000. We're in the middle of a larger fundraising exercise led Green Giraffe, in Paris."
That said, people are increasingly interested in Africa's energy access and renewable. African governments tend to not see renewable power as a priority, preferring to focus on health and education, or on delivering electricity to larger population centres.
There is a "massive" market opportunity, Wrigley said. "I've never seen anything like it. But, just like with small-scale renewables in the US and Europe, it requires grant money. It's going to be based on big donors coughing up cash to subsidise small plants."
The World Bank, the African Development Bank (AfDB) and the Rockefeller Foundation are all interested in supporting such projects.
Adding it up
"The maths are simple," Wrigley said. "What's the cost of extending the national grid vs doing something separate? As a rule of thumb, minigrids are the cheapest alternative to extending the national grid when it needs to be built out more than 5 km."
Minigrids also allow Winch to avoid payment risk from utility companies. The company sells direct to customers, using smart meters. "The risk of a utility not paying is high, but the risk of say 10,000 customers all stopping paying is low."
Winch provides containerised systems to deliver solar power to communities. Setting up the container takes two days, the executive said, and then it also handles putting up powerlines. "It's optimised for ease and cost," he said.
The smallest size solar facility is around 30 kW, which is around 100 solar panels. This would supply around 100 customers.
Winch makes up for the small size of the individual projects by delivering a number of projects. "The small villages will always be the most expensive to power. We need to get to 50-plus installations in Uganda and Sierra Leone, we have around 25 in each at the moment. We're well on our way."
The company is working in Nigeria, via a deal with Sahara Power.
In parallel to its independent power business, the company also acts as a contracting business, supported by UK export credits. Winch can provide a turnkey package, which have much more scale, handling the installations and then managing.
Time pressure
Uganda and Sierra Leone issued international tenders for concessions on certain sites, Wrigley said. Winch won two tenders through this, but it is challenging. "Tenders for deals of this size are very complicated and take a lot of time. I'm not sure how many other countries will follow that model – Nigeria is certainty not."
Togo and Benin have offered tender work to Winch. "Those are too complicated for the time being. We're too busy. We have another 60 sites lined up in Uganda and Sierra Leone."
Winch's customers pay it direct, so it must handle local currency risk. The company's pricing model allows it to pass on currency fluctuations, Wrigley noted. "We wouldn't do business in a country where we can't exchange the local currency. Uganda and Sierra Leone have a good history of exchangeability."
Winch, and the other companies working in the space, all face the same challenge. "We don't need more companies, we need to be better capitalised. Companies cannot do nine tenths of the opportunities they can get their hands on."
Recommended for you

Japan signals African energy support at Tunis meeting