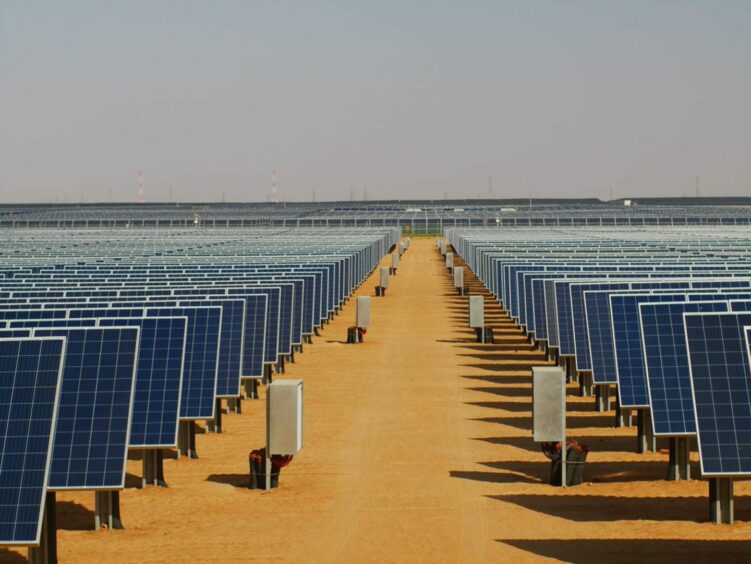 Total Eren and Chariot have agreed to build a solar photovoltaic (PV) project to supply power to the Karo platinum project in Zimbabwe.
The solar PV facility will have initial capacity of 30 MWp, with the potential to grow to 300 MWp.
Total Eren and Chariot signed an agreement to work together on such projects in November 2021.
The solar project will provide low carbon power, said Total Eren global head of business development Fabienne Demol. This will reduce provide "a competitive source of electricity supply in Zimbabwe. I look forward to delivering this solar project and wish to start even more renewable energy projects in this country where our strategic shareholder, TotalEnergies, holds a strong footprint."
Work on the Karo mine began today, at a ceremony involving Minister of Mines and Mining Development Winston Chitando.
Chariot Transitional Power CEO Benoit Garrivier said the project was a step forwards. The company plans to achieve a 1 GW renewable energy pipeline.
"We wish Karo all the best with their construction phase and look forward to implementing the solar plant build in due course," he said.
Karo MD Bernard Pryor said the project had already allocated land to the solar PV facility. This is "close to the Karo Mine but also being mindful of a broader power strategy that we will develop with our partners and the government of Zimbabwe, to ensure stable and lasting green energy benefitting all our stakeholders and beyond".
Zimbabwe is in the midst of a power crisis. The country is seeking additional imports but faces competition, not least from South Africa.
TotalEnergies has set out a plan to increase its stake in Total Eren to 100% in 2023. Total Eren and Chariot are also working on a major green hydrogen project in Mauritania.
Recommended for you

Shell, Total appraisals under way off Namibia