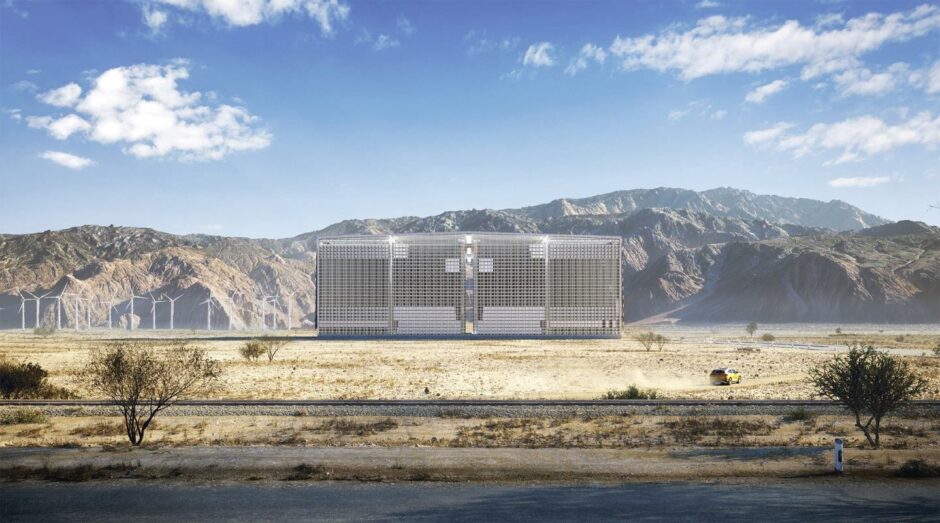 Energy Vault (NYSE:NRGV) has gone public with a listing on the New York Stock Exchange (NYSE), raising $235 million gross.
The energy storage company first merged with a special purpose acquisition company (SPAC), Novus Capital Corp. II, in October 2021.
Energy Vault relies on hoisting 30 tonne "mobile masses" into the air using excess energy. When the need arises for the power, the mass descends. The concept is similar to pumped hydroelectric storage.
Energy Vault CEO Robert Piconi said the listing on February 14 was an "exciting new chapter" in the company. The cash from the deal, and other agreements, "provide a significant runway for us to drive shareholder value and execute against our growth strategy".
At the time of going to press, Energy Vault shares are down around 20% at $9.86.
.@EnergyVaultInc opens (NYSE: $NRGV) on the New York Stock Exchange at $12 #nrgvlisted pic.twitter.com/phhTl1Aan0

— NYSE 🏛 (@NYSE) February 14, 2022
The company has secured support from a range of big hitters, including Saudi Aramco Energy Ventures and Enel Green Power. Energy Vault uses AI and algorithms, it said, to optimise the generation and storage.
Crunching numbers
The company's vice president of sales Omar Aoun, speaking to Energy Voice in Abu Dhabi last month, said the technology had a round trip efficiency of around 80%.
"It's second best to batteries, which offer around 90% for four hours of storage. Alternative storage options are around 60% or less," he said. "It's very scalable. The way to think of it is that width is what drives the MW and the depth of the building is what drives the MWh."
To be cost effective, an Energy Vault project would need a minimum size of 25 MW with a duration of eight hours, he said. The company calculates that a two acre plot would provide 100 MW, with a height of 100 metres, so 1 GW would require 20 acres.
Energy Vault has a demonstration project in Switzerland in operation, which it connected to the grid in July 2020. This plant is helping the company tackle efficiency while also driving costs down. This original design was similar to a crane, while the newer design, EVx, is more like a building.
"At scale, this becomes more economical than batteries. The foundation is a big part of the cost," Aoun said. The company claims that its technology is 51% of the cost of lithium ion batteries.
"There's a mix of customers, from independent power producers [IPPs], large utilities and through to large mining companies." The company has signed a memorandum of understanding (MoU) with BHP.
Power from an energy storage project can go to a variety of uses, whether simply providing electricity, or green hydrogen or pricing arbitrage.
On track for Texas
"The first commercial project will start up by the end of next year and it will be in Texas," Aoun said. "Energy storage is a growing market and it will continue to grow. We're only scratching the surface at this point."
One area for growth will be in China. Atlas Renewable, backed by China Tianying, made a $50mn investment in Energy Vault before the listing. It will pay another $50mn to licence the energy storage technology this year.
In building the mobile masses, Energy Vault has raised the prospect of using combustion residuals from coal power plants and repurposing materials from wind turbine blades. Enel Green Power has signed up to back the latter.