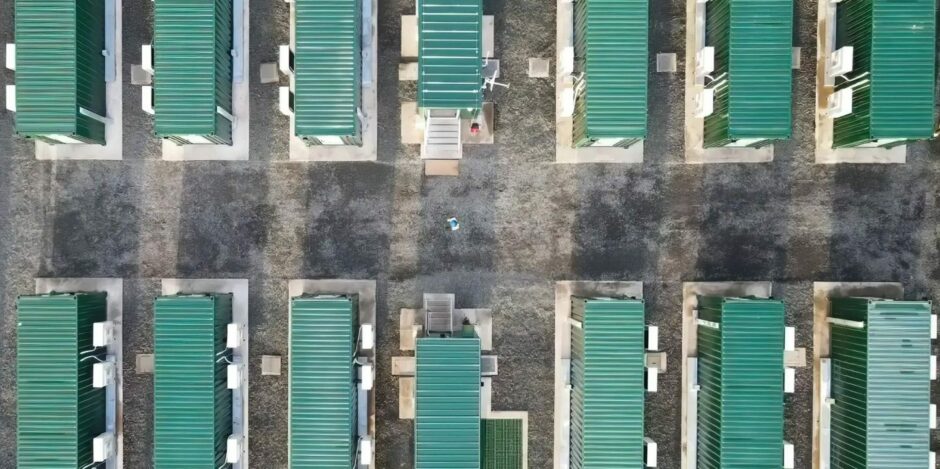 The Green Investment Group (GIG) has announced the creation of a new arm built to house its portfolio of energy storage investments.
As a new standalone business Eku Energy will develop, build, and manage a portfolio of energy storage assets across various markets, revenue, and contracting structures.
GIG – a former UK government-backed clean energy investor which was acquired by Australian financial services giant Macquarie in 2017 – said the company's initial portfolio will consolidate its existing battery storage activities in the UK, Australia, Japan and Taiwan.
Subject to regulatory approvals, the new company will hold a pipeline of developed, acquired, or identified projects totalling over 3 GWh in capacity – with capex estimated at around $2bn – including a 150 MW / 150 MWh project in Australia at the site of the decommissioned Hazelwood coal-fired power station in Victoria.
At launch, Eku will also hold one project under construction in the UK – a 40 MW/40 MWh facility in Essex.
GIG added the Maldon plant to its portfolio via the acquisition of seven development-stage utility-scale projects in the UK from Capbal. At the time the group said the deal would help it deliver an initial 187 MWh of late-stage development schemes.
In addition to providing frequency response and stability services on the grid, energy storage systems can absorb renewable energy when excess power is generated and dispatch it at times of higher demand, ensuring green electricity is not wasted or curtailed.
GIG said Eku would harness the group's specialist in-house capability and local market experience to identify advantageous project locations, partner with offtake clients, optimise trading and dispatch allocations, and model complex revenue layering scenarios associated with the delivery of grid services.
The group plans to further expand existing teams located across London, Melbourne, Sydney, Singapore, Tokyo and Taipei.
Eku'ss interim CEO Chris Morrison said: "As the world races towards net zero, the challenges around the energy transition are shifting. We've proven we can produce renewable energy at low cost, now we need to deliver the smart, flexible energy system that will support the electrification of the global economy.
"Battery storage is critical to maximising the role for renewables in our energy mix by enabling the delivery of dispatchable clean energy. We're excited to be at the leading edge of this journey, delivering the investment and projects at scale that will be key to net zero."
GIG global head Mark Dooley added that there was "a significant volume of investment" required in energy storage technologies in the years ahead.
Indeed, battery storage capacity is forecast to increase some 15 times over by 2030, from 46GW last year to 411 GW, according to Bloomberg New Energy Finance (BNEF).
"We are well positioned to support this demand – harnessing our sectoral knowledge and global presence, while leveraging learnings from around the world, to provide our investors with exposure to this defining investment theme," he added.
Recommended for you

TotalEnergies to invest $300 million in Adani green projects