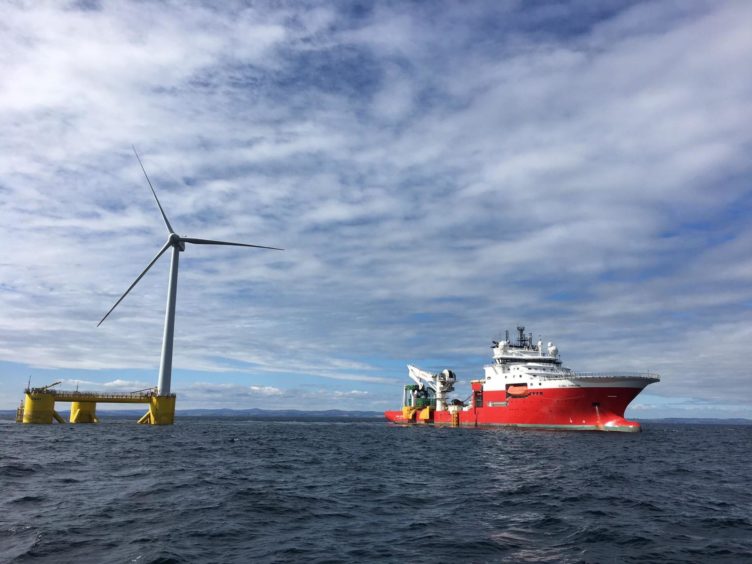 Floating offshore wind (FOW) is rapidly becoming a commercial reality with "massive" global potential for the North Sea subsea sector to exploit.
A major initiative is underway between Subsea UK and the Offshore Renewable Energy (ORE) Catapult to garner traditional subsea insight and ingenuity for the creation and innovation of dynamic cable and ancillary systems for floating wind farms of the future.
Unlike conventional cables for electrical transmission, a dynamic cable for FOW refers to the constantly changing environment and hydrodynamic impact on the load and motion of the cable. This is further compounded by the induced movements of the floating turbine structure itself. Its survival is therefore critical to the entire system design. There are a number of different types of proprietary dynamic cable that are potentially suitable for floating wind, depending on how that cable is configured.
"Subsea cables are often seen as the weak point of any offshore structure," according to Neil Gordon, CEO of Subsea UK. "As a new concept for use in floating offshore wind, the research and experience in the construction and installation of dynamic cables is limited. Therefore, it is critical to bring together a community of experts to analyse the risks, overcome the challenges, and develop the technical qualification frameworks as we work towards a lower carbon energy mix."
Bridging the knowledge gap
Across six packages, the ORE led project aims to understand the technical requirements for UK floating offshore wind projects and assess the current status of this novel technology and the supply chain's ability to deliver these critical components. Part of the initiative will explore the degree of commonality between different sites and understand the type of inter-array cable system configurations (up to 132kV) which might be used.
As the basis for the study, it will use three generic FOW sites, between 60 and 150 metres of water in varying seabed terrains with different wind speeds and metocean conditions across the duration of its lifetime. The findings will be used to develop a breakdown of predicted requirements to 2050 at a component level of detail, looking at cable size, cable rating, connector type, and seabed restrictions. Subsea companies are being urged to take part and share their knowledge and experience.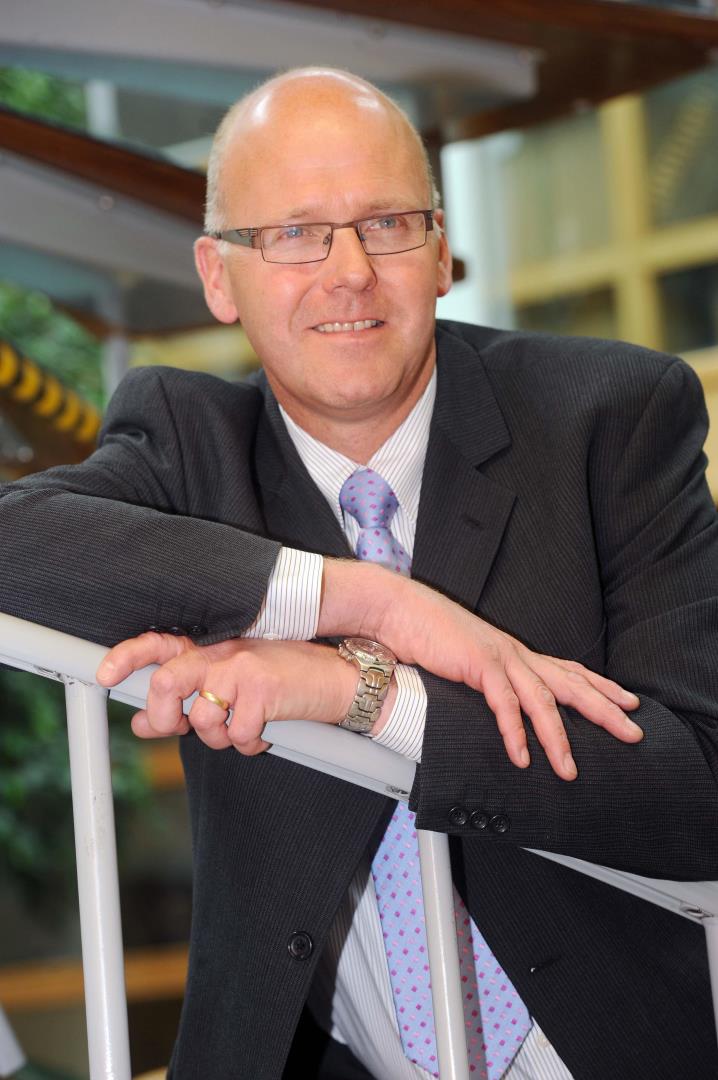 Expected to be completed later in the year, the project will create a state-of-the-art review to identify gaps and opportunities, and ascertain the cost and risks associated with dynamic cables and ancillary systems to up-scale FOW development. The lead contractor and delivery partner for the project is Peritus International.
Analysis and testing will take place at the ORE Catapult's dedicated FOW laboratory facilities in Port of Blyth where input and insight from the subsea sector will galvanise its internationally recognised centre of excellence. Bringing together industry leaders, developers and academia, this will work towards reducing the levelised cost of energy from floating wind to a commercially manageable rate, cut back development time for floating offshore wind farms, and create opportunities for the local supply chain.
Harnessing floating power
The UK Government has set a target of one gigawatt (GW) of floating wind capacity by 2030, while analysts predict that the Asia Pacific market could offer investment opportunities worth up to $58 billion.
Its widely acknowledged that European companies are pioneering this fast-maturing technology. The continent currently leads three quarters of the 50-plus FOW projects at different stages of development worldwide today and aims to have 100-150GW by 2050. Hywind Scotland is currently the only operational floating wind farm in the North Sea with five floating turbines with a total capacity of 30MW.
The 25MW WindFloat Atlantic floating offshore wind farm is also now fully operational off the Portuguese coast. It is the world's first semi-submersible floating wind farm and will generate enough energy to supply the equivalent of 60,000 users per year, saving almost 1.1 million tonnes of CO2, according to its consortium of developers.
"Floating offshore wind has the potential to be a massive industry on a global scale and there are very real opportunities for the subsea sector to grasp in this exciting, emerging market," added Gordon.
Hosted by Subsea UK, the latest webinar on dynamic cables and ancillary systems involved speakers from ORE Catapult, Peritus International, JDR Cable Systems, Balmoral Group and Ocean Winds. The final part in the series, to be held on May 11, will provide guidance on how the sector can engage with developments in mooring and anchoring systems and the broader activities of the ORE Catapult's FOW centre of excellence.
For information on how to register, visit www.subseauk.com