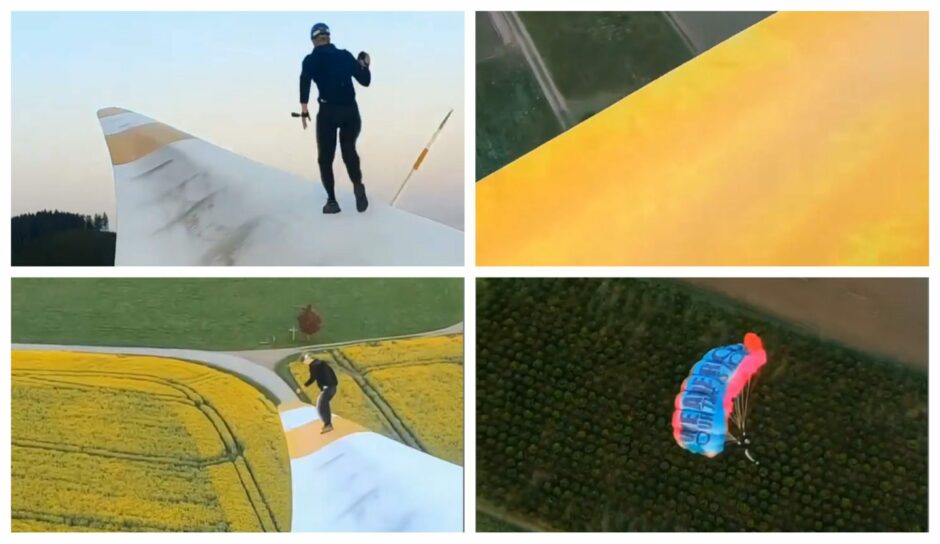 Footage of a thrill-seeker BASE jumping from an onshore wind turbine has triggered a debate about safety online.
The short video, which has been shared on LinkedIn, shows the daredevil running nimbly along one of the unit's blades, away from the nascelle.
Just as it begins to turn they jump off and pull a cord on a parachute, allowing them to safely descend to the ground.
It is not known where the turbine in question is located, but one person has suggested it looks like a French wind farm.
A quick look online also reveals that this is far from an isolated stunt and there are numerous other videos of people using wind farms as sites for BASE jumps – you can watch a number of them at the foot of this article.
BASE is an acronym for the four common spots that adrenaline junkies jump off – buildings, antennae, spans (bridges), and earth (cliffs).
It is considered to be one of the most dangerous extreme sports and has claimed the lives of hundreds of people over the years.
There are also issues around its legality, especially from structures and infrastructure that require jumpers to get owner's permission.
Differing opinions
Unsurprisingly the wind turbine video on LinkedIn has polarised opinion.
One person described the stunt as "pure stupidity" while another said it is likely that the jumper accessed the tower illegally, given that the blades weren't locked.
There were those who saw merit in the video though, and an individual asked why parachuting off isn't a widespread "emergency escape option".
In 2013 two young technicians died in the Netherlands after a fire broke out on the turbine they were working on, leaving them trapped at the top.
Another LinkedIn user said: "Despite the fact that it's not allowed on any site and he most probably didn't get access through the right channels, it is still one of the most exhilarating feelings ever to do a jump like that."
Meanwhile one other asked if the video was from the next Mission Impossible film.
Other base jumps from onshore wind turbines
Recommended for you

'OilyFans': London agency pitches oil and gas hit campaign (Exclusive)