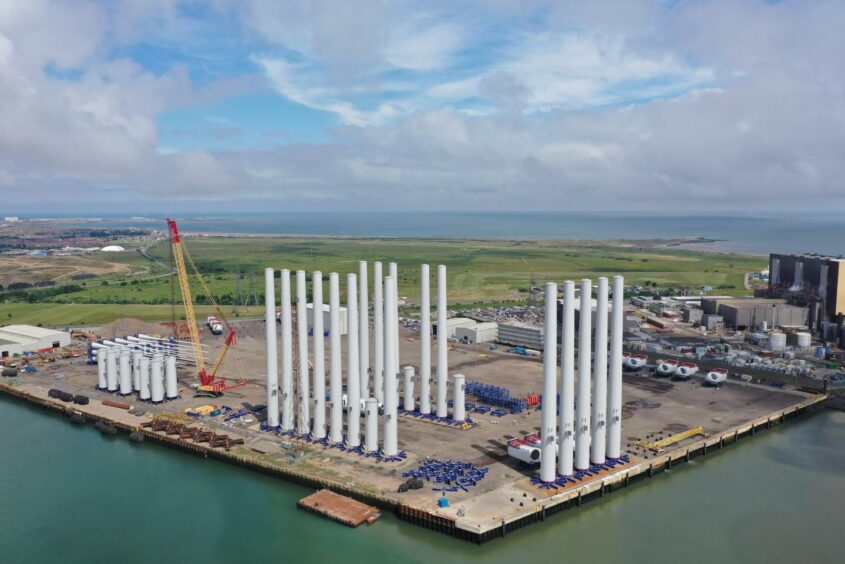 Marshalling operations for what will be Scotland's largest offshore wind farm have kicked off in North East England.
Work to deliver parts for the 114 Vestas V164-10.0 megawatt (MW) turbines that will form the Seagreen development is well underway at Able Seaton Port in Hartlepool.
That includes blades, nacelles, and the supporting towers.
When in full production, Vestas' Able Seaton site will support approximately 100 full time employees, including technicians, crane personnel, supervisors, quality inspectors and warehouse workers.
SSE Renewables (LON: SSE) and joint-venture partner TotalEnergies (LON: TTE) recently announced that the installation of turbine foundations had commenced at the 1.1GW project site, about 16 miles off the Angus coast.
The campaign to fit the turbine parts at the £3 billion Seagreen project is expected to commence in late 2021.
It will run in tandem with the continuing campaign to fit the turbine foundations, also known as jackets.
First power from Seagreen is expected in spring 2022, with the wind farm expected to be fully commissioned in 2023.
Earlier this year, Vestas announced that 87% of the V164 blades for the 1,075 MW Seagreen project would be manufactured in the UK.
Of the 114 blade sets to be installed at the wind farm, 99 blade sets are being produced domestically.
Production for the Seagreen project is taking place at the company's Isle of Wight facility.
Allan Birk Wisby, project director at Vestas, said: "Our collaboration with Able UK at the Able Seaton Port in Hartlepool for the pre-assembly scope of the Seagreen project has been truly exceptional.
"For a project the size of Seagreen, with technology the size of our V164-10.0 MW turbines, the pre-assembly port selection is of utmost importance and Vestas' requirements have been well-met by Able Seaton Port.
"Now, Vestas is committed to delivering the Seagreen project along with SSE Renewables and TotalEnergies safely and on schedule by 2023."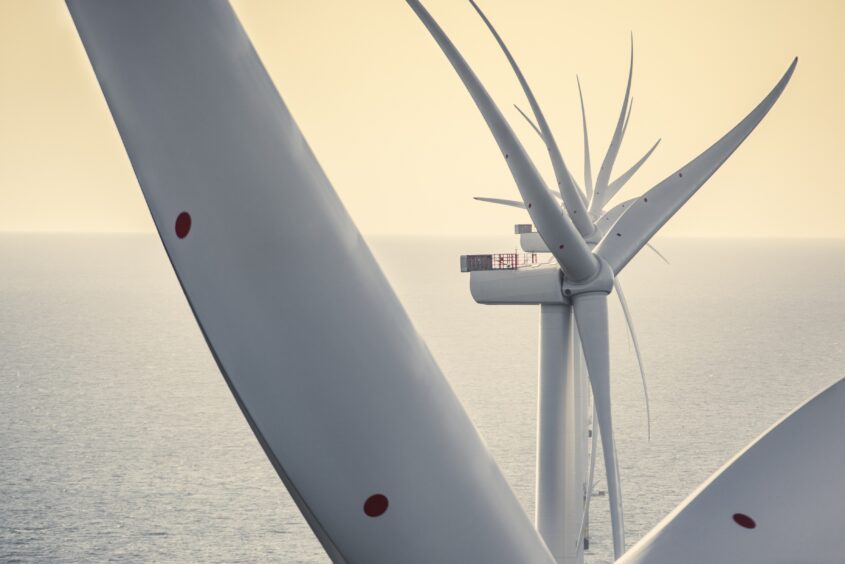 Seagreen is Scotland's largest renewable energy project, and once installed, it will provide enough clean energy to meet the needs of around 1.6 million homes.
As well as working on the North Sea project, Vestas is supplying turbines for SSE Renewables' MW Viking Wind Farm currently being constructed in Shetland.
John Hill, Seagreen project director, said: "With work on the Seagreen project now well underway, it is fantastic for us to be looking forward to a point when we will be installing the 114 turbines as site.
"It is great to see the project will benefit the UK supply chain, not only at Able Seaton but in the Isle of Wight where 87% of the blades from Seagreen have been manufactured.
"I look forward to seeing the first turbine installed at site in the near future."
Recommended for you

Proserv picked to monitor cables at Hywind Scotland floating wind farm