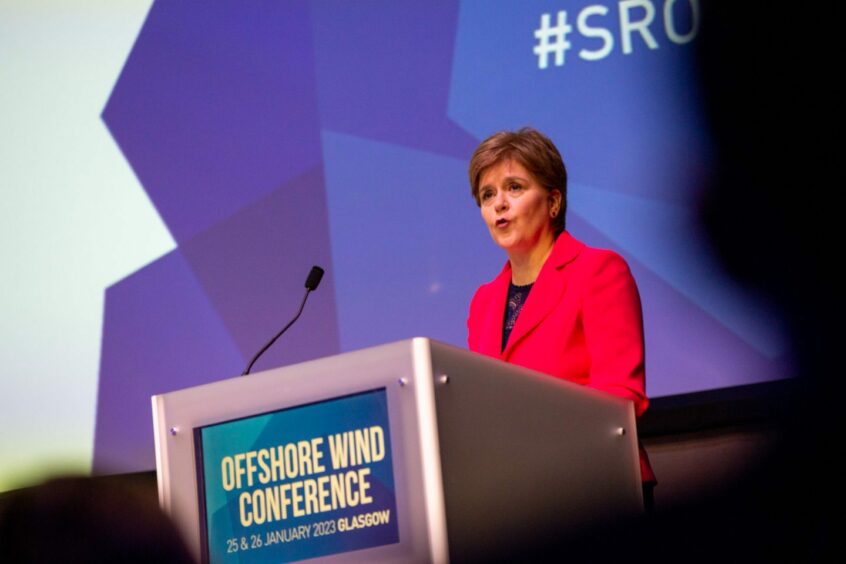 Nicola Sturgeon delivered her vision for Scotland's offshore wind sector in front of industry leaders in Glasgow yesterday.
While underlining the "incredible progress" that has been made "over the course of the last decade", the First Minister lamented a lack of local input in Scotland's existing wind farms.
There is an "expectation" from government though that the ScotWind leasing round will mark a step change in the fortunes of the country's renewables supply chain.
Ms Sturgeon told delegates at Scottish Renewables' Offshore Wind Conference that they should "feel a sense of pride" about the industry's achievements to date.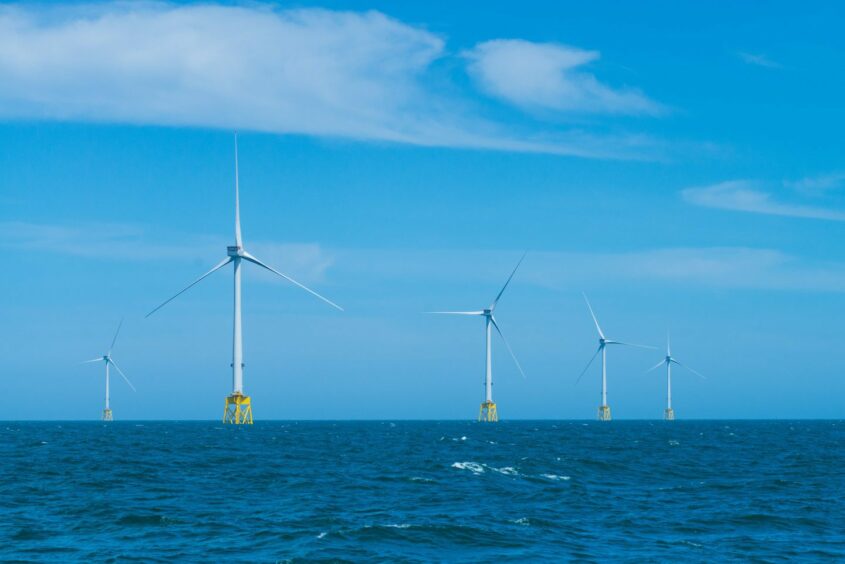 "But it also give us great heart and great optimism, and fuel our ambition for the future," she added.
"It is clear that we still have a very long way to go. It's also clear that we've not done as well as we should have in the past in securing supply chain opportunities that offshore wind presents.
"My hope, actually I'll put it more strongly than that. My expectation is that Scotwind marks a real turning point. We need to accelerate our energy transition, and secure the benefits of renewables.
"Our shared and collective priority must be to intensify the work we're doing together to achieve shared ambitions for the benefit our own generation, and those who will come after us."
Local content or bust
It is now more than a year since the results of the Crown Estate Scotland's landmark ScotWind offshore leasing round were made public.
A total of 17 offshore wind projects, with a combined capacity of just shy of 25 gigawatts (GW), were offered seabed rights in the process.
Three further schemes were then successful in the clearing round, which allocated space of Shetland, taking the total outcome to almost 28GW.
Many are pinning their hopes on offshore wind to absorb thousands of jobs in the coming decades as North Sea oil and gas winds down.
But despite the numerous turbines spinning offshore Scotland, there has been very little domestic industrial benefit to show for them, with most of the fabrication work taking place overseas.
Despite many pledges that ScotWind project will be different, there is understandably still a large degree of scepticism, particularly from trade unions.
A year on
Reflecting on the results of the process a year on, Keith Anderson, chief executive of ScottishPower said: "ScotWind continues to be one of the biggest milestones in Scotland's industrial history. Its size and scale is an absolute gamechanger for the renewables industry – not just here in Scotland, but right across the globe – and it will deliver a massive green step towards Net Zero.
"This was correctly the focus when the successful projects were announced a year ago.
"The go-ahead on commercial-scale floating offshore wind projects like the ones we're developing with Shell in the North Sea – the likes of which have never been seen before anywhere in the world – will kickstart a new global green industry.
"And just as we saw with offshore oil and gas in the 1970s, that industry will develop, grow and support the green industrialisation of the north of Scotland – keeping the region at the heart of our energy future and unlocking economic opportunities right across the supply chain."
Recommended for you

North Sea giants win big through INTOG floating wind auction