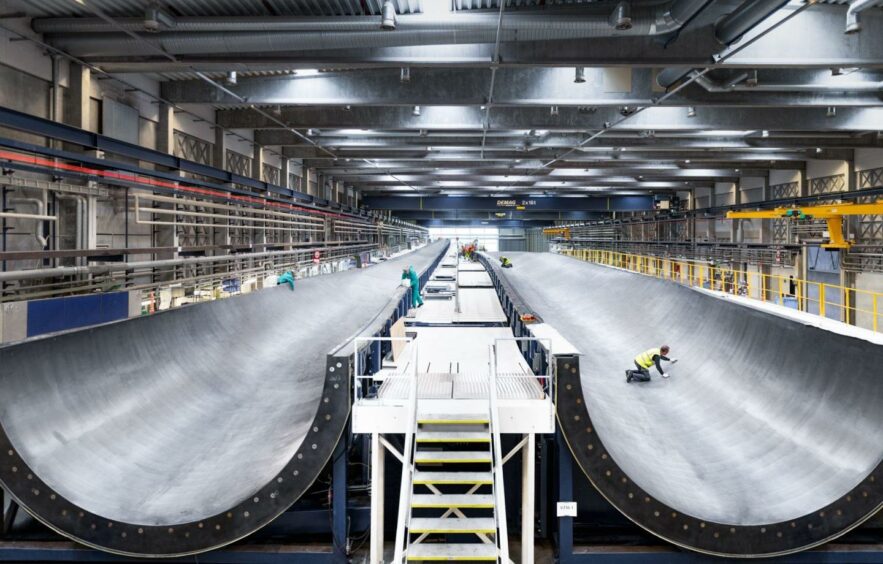 Danish turbine manufacturer Vestas will supply units for an onshore wind farm in the south of Scotland.
Brockwell Energy has dished out a contract for the North Kyle wind park, which it is developing in East Ayrshire.
The order is comprised of 49 V136-4.5 MW wind turbines, and covers the supply, delivery, and commissioning of the structures.
Upon completion, Vestas will service the turbines under a 30-year "Active Output Management 5000 (AOM 5000)" agreement, designed to ensure optimised performance of the assets.
"We are excited to partner up for the first time with Brockwell Energy Limited to deliver one of the largest onshore projects in the UK as the market scales to achieve net zero," says Anna Schlasberg Wachtmeister, vice president sales for Northern and Central Europe at Vestas.
"North Kyle is yet another order for the V136-4.5 MW turbine and takes Vestas beyond 4 GW under full scope service in the UK and Ireland".
Turbine delivery will begin in the second quarter of next year, with commissioning scheduled for completion towards the end of 2025.
Brockwell Energy submitted an application to Scottish Ministers in September 2019 for the development of a wind energy project within North Kyle Forest in East Ayrshire.
Financial close on the project, which includes a commitment to restore parts of the former Chalmerston and House of Water coal mining site, was reached earlier this week.
A total of £300 million will be invested in the North Kyle wind park, helping with the regeneration of the region.
Paul Newman, commercial director at Brockwell Energy said: "We are delighted to be partnering with Vestas on Brockwell's flagship North Kyle project. We look forward to continuing our positive collaboration with Vestas during the construction and long-term operational phase of the project. Once constructed the project is expected to generate sufficient green energy to power 163,000 homes and will make a significant contribution to the UK's net zero target".
Recommended for you

Scottish windfarm 'ground to a halt' due to renewables windfall tax