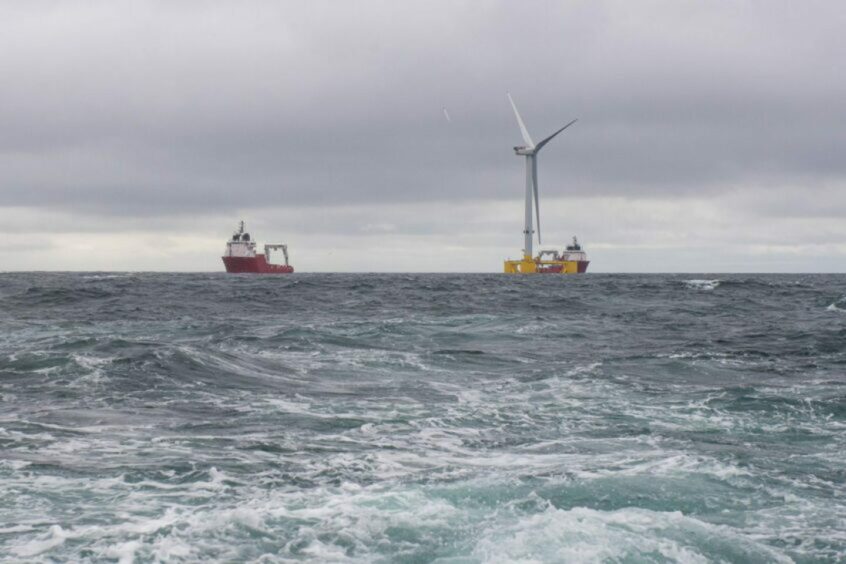 The government failed to agree any contracts for difference (CfD) deals for offshore wind.
The Department for Energy Security and Net Zero said CfDs had been struck for 95 clean energy projects. This is up from 93 in the previous round. This has funding of £227 million and will provide enough power for two million homes.
Solar power, onshore wind, tidal energy and even – for the first time – geothermal projects have been successful.
Energy and Climate Change Minister Graham Stuart welcomed the results.
"This year's record breaking CfD round builds on years of renewables growth under this government."
The minister described offshore wind as "central" to the UK's ambitions. It aims to reach 50 GW of offshore wind by 2030, including 5 GW of floating offshore wind. This plan "remains firm. The UK installed 300 new turbines last year and we will work with industry to make sure we retain our global leadership in this vital technology."
Jeopardy
ScottishPower CEO Keith Anderson described the failure of offshore wind as a "multi-billion pound lost opportunity to deliver low-cost energy for consumers and a wake-up call for government".
The CfD process needs to be able to adapt to the world around it, Anderson said.
"ScottishPower is in the business of building windfarms and our track record is second to none in terms of getting projects over the line when others haven't been able to. But the economics simply did not stand up this time around," he said.
Greenpeace said the failure to secure interest from offshore wind developers put the UK's decarbonisation plans in jeopardy.
Greenpeace UK policy director Doug Parr said it was a "monumental failure". The CfD auction is the "biggest disaster for clean energy in almost a decade. Thanks to cost pressures and inept government policy, this auction round has completely flopped – denying bill payers access to cheap, clean energy and putting the UK's legally binding target of decarbonising power by 2035 in greater jeopardy."
Parr called for reforms in the way that contracts are awarded and "smart changes" to policy in order to "unlock private investment and remove planning bottlenecks. If they don't, the new renewables – which are essential for lowering bills, increasing energy security and slashing emissions – simply won't get built."
Britain Remade founder Sam Richards said the failure in offshore wind was the "direct result of the government's complacency and incompetence in the rules they set for the latest auction. This catastrophic outcome will cost hard-pressed billpayers £1bn a year."
Richards said material costs had risen but that ministers and government officials had ignored the warnings.
"By capping the price the sector could bid at too low, government set it at a level that made it impossible for investors to meet their costs. This will condemn consumers to higher bills than necessary and means Britain loses out on vital jobs and billions in investment."
Beyond the offshore
The government said half the new capacity would come in solar projects. Onshore wind would provide almost 1.5 GW. There were 11 tidal energy projects, benefiting from a ringfenced £10mn budget, providing more than 50 MW.
There were also three geothermal projects, which will provide 12 MW.