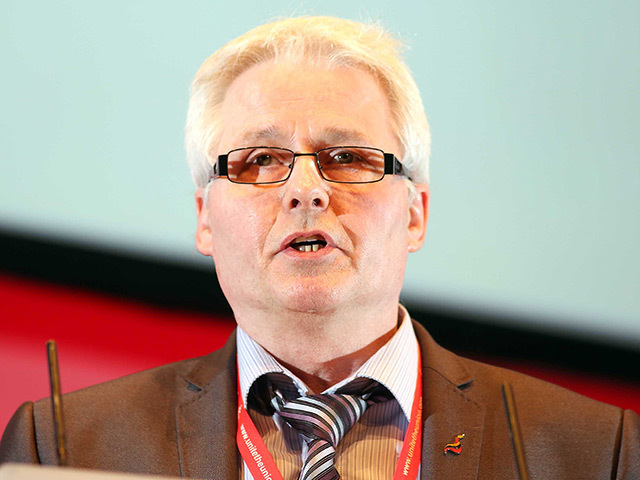 Pat Rafferty, Scottish Secretary of the Unite trade union, says he does not believe employers have learned enough from the disaster.
In fact he fears things are now heading in the wrong direction from the perspective of worker safety.
The Cullen report "should have led to significant changes in the oil and gas sector that would protect workers in the future and make the industry safer," he says.
"Instead, 30 years on, we have witnessed an industry that is driven increasingly by cost reductions, with corners and jobs being cut to save money.
"What is more disgraceful is that we now know that Piper Alpha could have been avoided.
"The accident was caused by cost-driven decisions. And when costs become more important than safety, Piper Alpha shows that the result can be catastrophic.
"Unite remembers those that were lost on Piper Alpha. They serve as a reminder that corners must never be cut and that the job done by workers in the North Sea is one of the most dangerous around. But we also remember those who were left."
He cites the ongoing concerns of a survivor who told him he wanted to remain anonymous "for fear of being blacklisted under Not Required Back (NRB)."
"This is where workers who raise issues around health and safety find there is no more work for them", said Mr Rafferty.
"This fear of speaking out is another damning indictment of the culture which still exists and shows employers have learned little from Lord Cullen's report.
"As a young man just starting his career offshore, he was working on the Sedco 714 Semi Sub Drilling Unit the night tragedy struck.
"He recalls radio communications coming out over the airwave channels and everyone tuned in to listen for updates on Piper Alpha and this still haunts him.
"He can recall friends lost. His own neighbour lost her husband, which left their children without a father. Partners, husbands, fathers, grandfathers and brothers, all lost.
"The tragedy has left a lasting legacy.
"The sad thing is he believes it could happen again.
"He speaks about a lack of communication today. Of low morale and the intense work pressures that are leading to safety-critical work being missed. But we now have an added risk: inexperience.
"The loss of so many experienced workers; some who died that day, others who have left the industry either through redundancy or because they are disillusioned about the way the industry is going, has created a tier of workers with less experience of dealing with the everyday pressures of such a safety-critical and harsh industry."
That situation, he believes, is being further worsened by the recent introduction of three-weeks-on and three-weeks-off shift rotas.
He said: "That will only add to the pressures on workers.
"A recent report by Robert Gordon University for the Offshore Contractors Association (OCA) highlights the mental and physical exhaustion felt by those on the newer three-week shifts.
"It also raised concerns about the impact on workers' wellbeing, and blamed the change for making health issues worse.
"We must never forget the lessons of Piper Alpha.
"But 30 years on, we should have learned something and it doesn't look like offshore employers have.
"The Workers' Memorial Day has a strapline: remember the dead, fight for the living. We do remember; we will never forget.
"But we must also continue the fight to make sure the industry is as safe as it can possibly be to ensure workers can return home at the end of their shift."
To follow more of our special Piper Alpha 30th anniversary coverage, click here.
Recommended for you
X

Piper Alpha: We must believe repeat can't happen, safety chief says