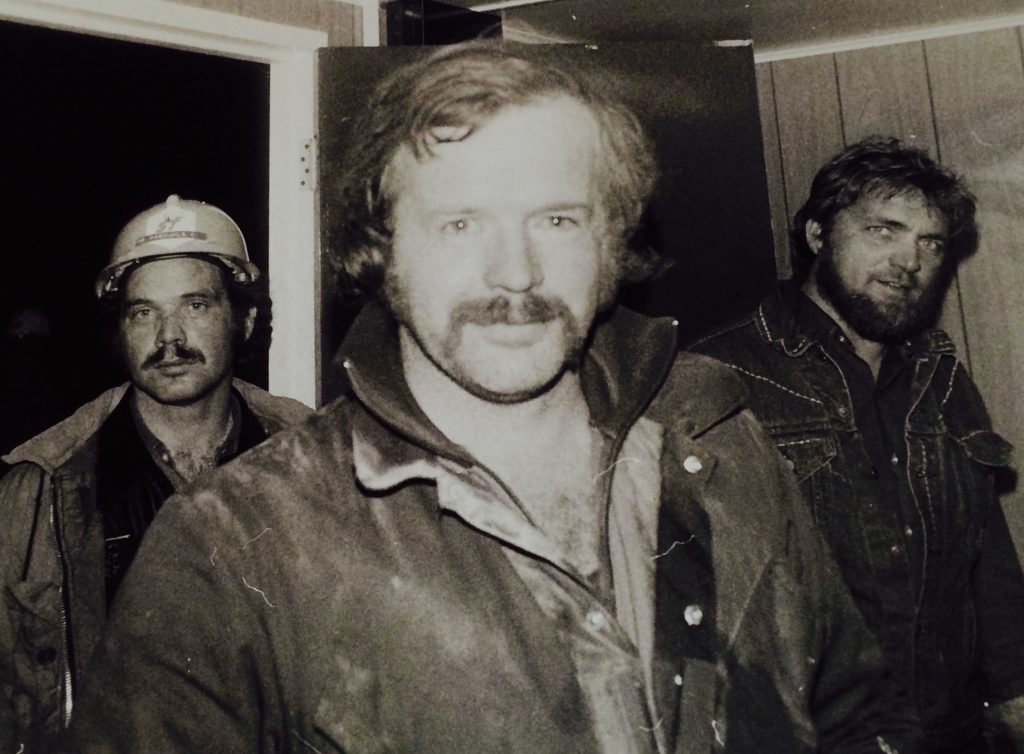 Shane Gorman was just 18 when the Piper Alpha tragedy unfolded, with his father, Dave, being among the 167 people to lose their lives.
Many people have said they remember where they were when they heard the news in 1988 and Shane was no different.
Having just started basic training in the Army, he did not hear about what had happened until a
commanding officer told him that his dad had been in an accident offshore.
Given the nature of his work, Shane initially thought little of it, with the enormity of the tragedy not hitting him until later.
He said: "I was 18 at the time. I had been three days into the Army, so I had just joined.
"I was in basic training and we didn't get newspapers or anything like that. The first thing I heard was from my officer in command who came in and said there was an accident offshore involving my dad.
"It wasn't until the next morning they came into my room and said I need to go home. The first real sense I got of the magnitude of it was when I went into a newsagent at the train station and the newspapers were covered with it and the pictures of twisted black metal.
"Something from that told me that he wasn't coming back."
Now 48, Shane was inseparable from his father in his youth, with his dad being the one to see him off at the train station to go to training at Darlington.
The following Monday, Dave had gone back to work on Piper Alpha.
Shane said not knowing, and a lack of closure for many families, still affects him.
"I got on the train and I was in tears for about two-and-a-half hours because I just knew," he said.
"When I got back there was an element of uncertainty because he was missing and the body was never found.
"To this day you don't really have that closure. From that point on it was very difficult for the family.
"You know in your mind but you don't have a body to go to visit or a grave. First it was missing, then
missing presumed dead."
Piper Alpha remains the worst offshore disaster in history, both in terms of lives lost and its impact on the oil and gas industry.
Having a lasting effect on Shane, he got a job in the offshore industry in 2012 to assess the state of safety.
Over five years in various roles, including with safety body, Step Change in Safety, he concluded that more work is needed to ensure another disaster does not take place.
He said the industry needs better workforce engagement, particularly on elected safety representatives.
Shane has two half-brothers and a sister and said his family largely dealt with their grief from the tragedy in their own way, with Shane returning to the Army to complete his training.
He now works as a mortgage and financial advisor, specialising in
support for oil and gas workers.
A father of two of his own sons, he said he sees much of his dad reflected in his own boys.
He said: "I have got two boys now who are nine and 12 and I see my dad in them. My eldest is interested in cars and mechanics and my dad would have loved that.
"It was an extremely difficult time and it still is. You don't realise how much these things resonate."
To follow more of our special Piper Alpha 30th anniversary coverage, click here.