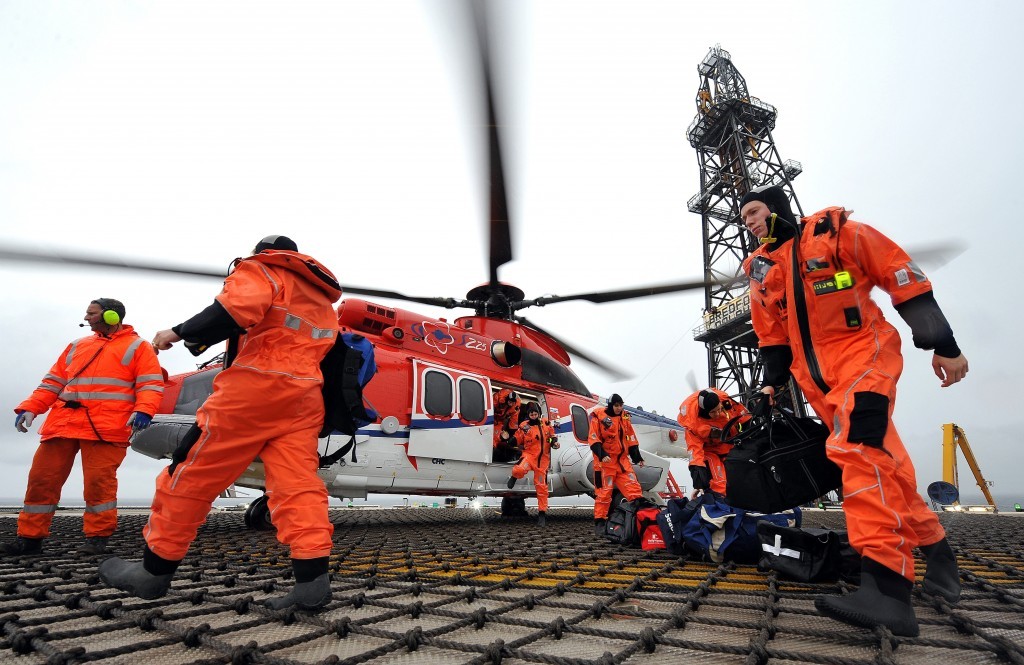 A North Sea helicopter pilot who feared he would collide with a plane was forced to take evasive action – after a "relatively new" air traffic controller failed to tell him it was flying nearby.
The EC225 pilot said he was "surprised" to see the aircraft so close by after being told that there was nothing in his vicinity.
It has emerged that the "inexperienced" controller believed the radio operator on a North Sea oil platform would have informed both pilots of their proximity to one another instead.
The incident, which took place on July 23, was the subject of an investigation by the UK Airprox Board.
The offshore pilot had been on his way to the Britannia Platform, around 130 miles north-east of Aberdeen. Meanwhile, a BA146 plane was travelling in a north-westerly direction at a low level.
When the plane came into view, the helicopter pilot deemed it to be too close and quickly dropped to 300ft above sea level.
Despite his serious concerns, the board decided there was no serious risk of a crash and graded the incident at 'C' level, meaning there had been aircraft proximity in which no risk of collision existed. The board's report added: "After much debate, they decided the cause of the incident was that the EC225 pilot had been concerned by the proximity of the BA146.
"In the end, the board concluded both pilots had seen each other early enough that no risk of collision had existed; timely and effective actions had been taken to prevent the aircraft from colliding."
NATS, which is responsible for the air traffic control system, held their own internal inquiry in the wake of the incident.
The inquiry found the air traffic controller who was responsible for feeding information to both pilots was "relatively new" and assumed the platform would be responsible for letting them know what was going on in their immediate air space.
No one from the organisation could be reached for comment last night.