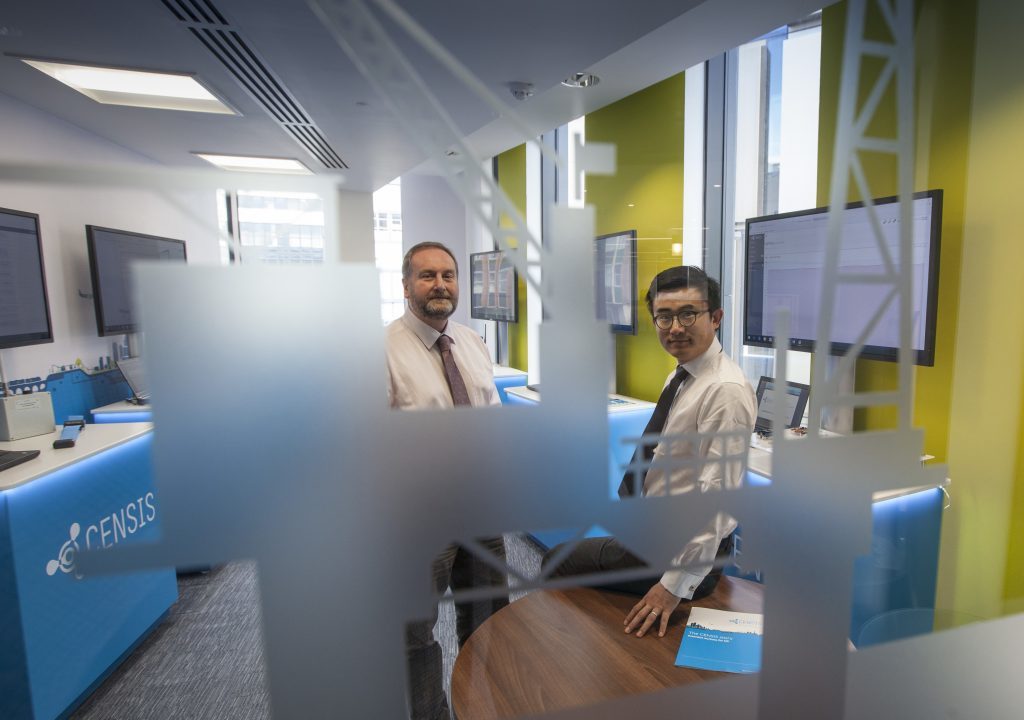 CENSIS, the Scottish Innovation Centre for Sensor and Imaging Systems, has ramped up its technical offering for the subsea, offshore and marine sectors with the appointment of two industry experts.
Dr Graham Kerr has joined CENSIS as technical director, while Leo Meng has been recruited as an embedded systems engineer.
With over 20 years' experience in new product development and engineering management, Dr Kerr arrives from FMC Technologies, where he managed the optoelectronics research and development (R&D) team. He developed advanced sensor solutions for the oil and gas industry and collaborated with a number of universities on technology development.
Meng has more than six years' experience in academic and oil and gas industry R&D, most recently working with Aker Solutions as a wireless systems engineer.
Prior to his position with Aker, Leo spent three years researching wireless sensor networks at the University of Strathclyde. His specialities included distributed data processing and electronic system design.
CENSIS chief executive Ian Reid, said: "The subsea industry continues to go through a challenging time, but the opportunities for innovation have seldom been better.
"The research groups available to the North Sea are global leaders in their fields, with expertise ranging from ultrasonic engineering all the way through to nanoscale engineering.
"In Graham and Leo we have two experts who understand the industry, the problems it faces, and the technology that can help drive efficiency. They are a great addition to our subsea and offshore specialist, Dr Rachael Wakefield, and we're thrilled to have them on board."
Recommended for you

Aberdeenshire subsea firm celebrates £2.5m contract wins