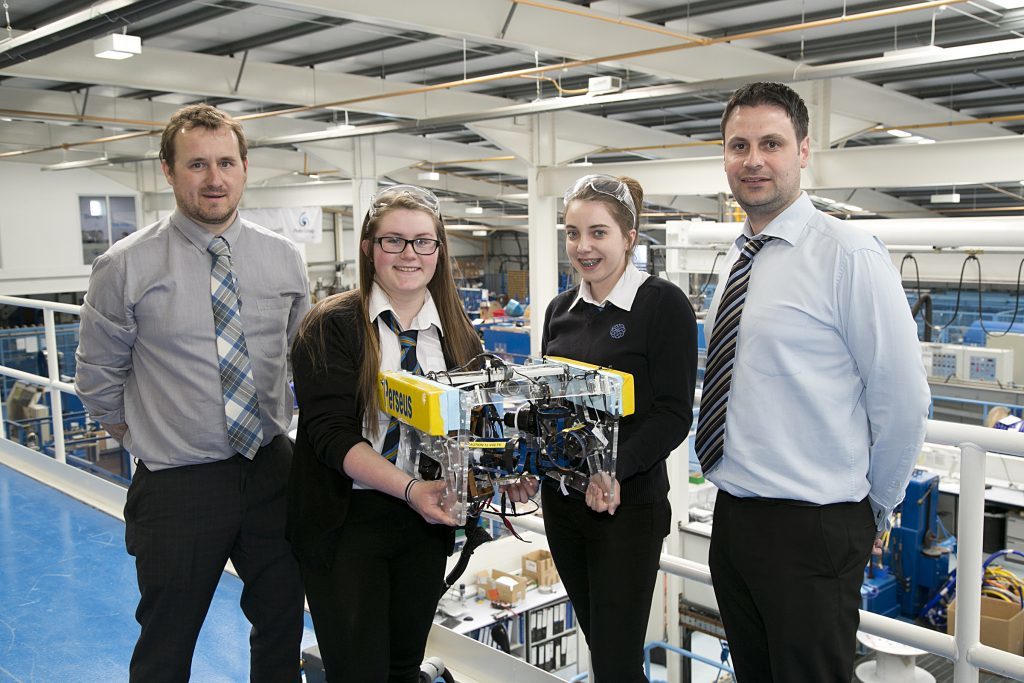 A team of Aberdeenshire school pupils are preparing to head to NASA in Houston for the finals of a competition to design and build subsea remote operated vehicle.
The pupils from Mintlaw Academy successfully topped the Scottish leg of the MATE ROV challenge last month, an annual competition which sees pupils from across Scotland put underwater robots they have designed a built to the test.
The competition aims to engage students in STEM and expose them to science and technology careers and encourages them to develop and apply technical, teamwork, and problem solving skills.
The finals take place on June 23-25 at NASA's Johnson Space Center's Neutral Buoyancy Lab in Houston.
Ali Hynd, Principal Head of Technology for Mintlaw Academy, said: "We are so proud of the team for reaching this stage of the competition, and everyone is thrilled about going to NASA for the finals.
The pupils have received help form Aberdeen-based Hydro Group, which has stepped in to support the final build of the ROV for the competition's international finals in Houston.
Hydro Group, which also supplied cable and connectors for the Mintlaw team in 2014, provided the 2016 finalists with a Hydro Bond 57 way dry mate cable mount connector, which interfaces with the ROV to help achieve maximum power.
"Companies like Hydro Group, which has a true commitment and drive to help young people and encourage the workforce of tomorrow, are invaluable for the future of industry. We're incredibly grateful for the support on the project, and look forward to arranging further visits to the workshop so that more students can benefit from seeing first-hand the work it does," said Hynd.
Craig Reid, production manager at Hydro Group, said: "The students' enthusiasm when we showed them around the workshop was fantastic. As a former pupil of Mintlaw Academy it was great to show the students hands-on what we do, and that there are really exciting and innovative developments happening where they live, with significant opportunities for their future career aspirations."
Hydro Group designs and manufactures underwater cables and connectors for subsea, underwater, topside and onshore applications, primarily working within the oil and gas, renewable energy, defence and aerospace industries.