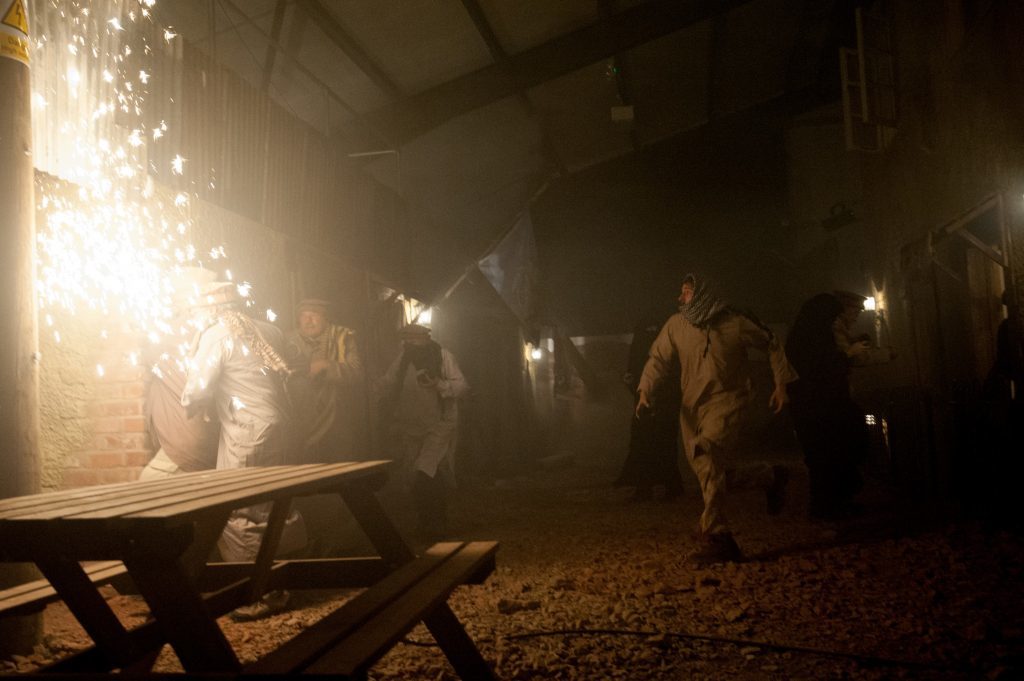 Aberdeen-based occupational healthcare business Iqarus has designed an £800,000 simulation facility to toughen up medical professionals.
The Immersive Training Centre in Hereford will help medics cope under pressure by replicating hostile scenarios for training purposes.
Created in collaboration with Pinewood Studios, the centre has desert, jungle and arctic training rooms with simulated weather conditions and sound effects.
Doctors can also experience what it would be like to work in a street with a collapsed, two-story building.
Explosive special effects, dust and smoke can be produced to make the situation even more realistic, while professional actors are also employed at the base.
Ged Healy, executive director of training and development at Iqarus, said: "It is one set of skills to work efficiently when confronted with a life-threatening injury. It's another to keep your focus and perform effectively in a life-threatening situation.
"At Iqarus, we train thousands of people every year, many of whom work in mission-critical environments where even minor incidents can have major consequences.
"We know that the most effective training experience is a realistic experience. By combining battle-tested medical protocols with cutting-edge technologies, we've taken real-life simulation to a new level, creating the challenges of environmental extremes in a low-risk training space."
Healy added: "We've considered every detail, from the language on the labels in our shop to the mulch on the rainforest floor. It's the most realistic training facility anywhere in Europe, and so far the feedback is extremely good."
Recommended for you

Maersk Training cuts ribbon on revamped Aberdeen training and safety centre