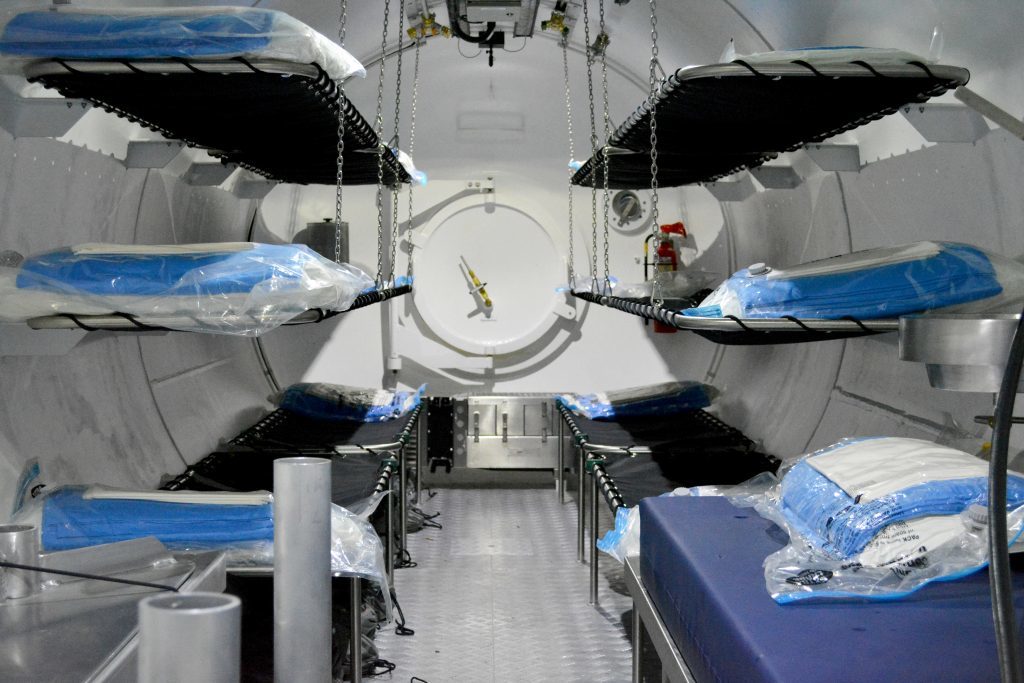 The firm that owns the National Hyperbaric Centre in Aberdeen has built a new piece of kit intended for offshore rescue operations.
JFD − part of James Fisher and Sons, a Cumbria-headquartered marine service company − made the portable, 18-man hyperbaric rescue facility (HRF) at its Australian facility before transporting it to the north-east of Scotland.
The HRF has been designed for transport by road and ship, enabling it to provide rapid decompression and medical support.
If there is an emergency on a surface vessel that requires its evacuation, a hyperbaric lifeboat would be deployed to rescue saturation divers stranded under water.
The lifeboat maintains the pressure at which the divers were working.
It means the divers then need to get to a chamber where they can decompress within 72 hours to have the best chance of survival.
The HRF is designed to lock onto the hyperbaric lifeboat and receive the divers. Once inside, they can decompress.
A spokeswoman for JFD said North Sea companies could hire the HRF and have it on standby at their work site.
JFD, which was created in 2014 through the merger of James Fisher Defence and Divex, has an office in Westhill.
It bought the National Hyperbaric Centre from David Smith in 2015 in a deal worth up to £4.5million.