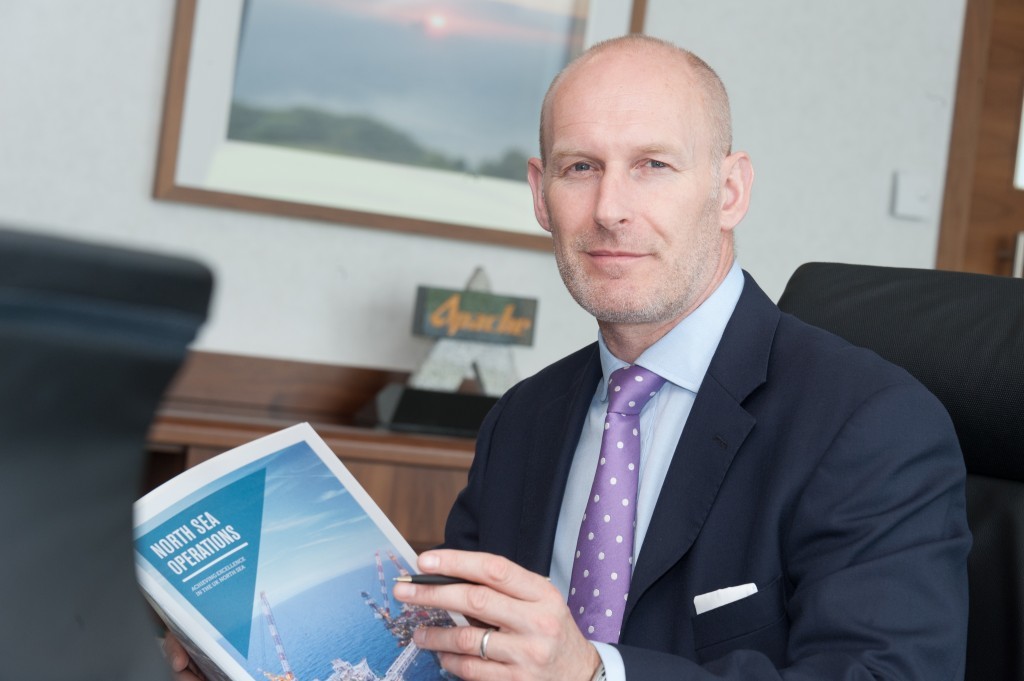 It is time for a "paradigm shift" in the way North Sea oil and gas companies manage their staff, according to the head of Apache Corp's North Sea projects.
Mark Richardson said that many firms are using an outdated 20th century style of management – where individuals are still vying for their own "slice of the pie".
But he said oil and gas managers must move with the times and adopt a pattern of working where "collaboration is key".
He said the hyperreal "age of acceleration" in which the industry now operates means that more responsibility must be devolved down the food chain to those with the specific expertise.
Richardson said the Millennial generation in particular, now coming into prominent industry roles, must be given the necessary freedom to promote their creativity and sense of ownership that their peer-group craves.
Addressing the Collaboration in Oil and Gas 2017 conference at the University of Aberdeen, the projects manager said: "There must be a clear alignment, a strategic goal, not just for the organisation but for everyone involved with the project.
"It's decentralised execution which is key. Getting those people who are in the supply chain that are competent and capable to deliver their goods because they are the experts in their field.
"We don't want to tell them what to do, how to do it and what colour it should be. We just want it to achieve the end function.
"We have to start thinking differently, and working together with contractors and the supply chain is part of that collaboration."
Richardson runs his department with a strategy known as Mission Command Project Management.
This combines a 'centralised intent' with 'decentralised execution' – leaving the ideal outcome in the hands of those with the technical know-how to sort out the specifics to complete the task.
He said that whenever he brings a new contractor onboard, he tells them that he has 100% confidence in their ability.
Richardson said: "I tell them that they can betray that trust but I have 100% confidence in them.
"It's like a garden. You can't make a flower but you can give it the best soil, the best sunlight, the best water. You have to put a lot in at the start in order to see the benefit.
"Trust is absolutely essential. It's the bedrock for everything you do.
"Once people start trusting each other they start building long term relationships."
He added: "I say to all my contractors, 'I want you to earn more money on my contract than any other contract you're working on'.
"They look at me a bit strange. But if we can get the cost down together I can increase their overall profit margin. If they are doing that then I'll get the best people, motivation and focus."
Richardson also floated the idea of using high profile exposure to bring down costs when dealing with multiple different aspects of the supply chain.
He said: "I'm trying to get to the point where all the managing directors (MDs) I work with expose their finances to one another.
"It's kind of a step too far for them but it's where we should be because we will learn an awful lot about why profits and overheards are different.
"As an example I say to MDs 'if I could cut your travel budget in half overnight because I exposed how another company did it, wouldn't you be pleased?'
"'I could half your travel budget overnight but telling your staff they can travel anywhere they want, stay at any hotel, use any airline – but you have to publish your expenses on the company website when you get back.
"You'll find people suddenly start going to EasyJet and Premier Lodges – because of the exposure.
"That's how we should be moving towards the supply chain, open financial exposure."
Recommended for you

BP spies with its private eye