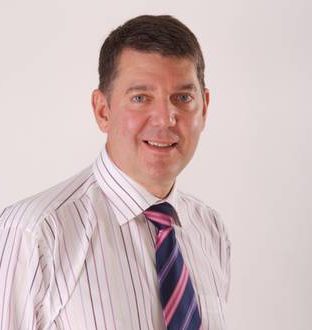 A new resource for quickly upskilling new recruits to the oil and gas sector is getting better and better, and even better.
The International Centre for Oil and the Environment (ICOE) published the hard copy of its continuing professional development resource at the end of 2017.
A year later, ICOE went live with a digital version of the product, entitled Encompassing the Future: Offshore Oil and Gas Operations, Environment, Safety and Performance Management.
Now the not-for-profit organisation plans to apply artificial intelligence technology to enhance the search engine on the electronic format.
The upgrade will make it easier for people to narrow down searches and find specific information more quickly.
The publication is a vast, three-volume tome, comprising 10 sections and more than 50 chapters.
It captures the accumulated knowledge and inter-disciplinary expertise of the last 40 years of offshore operations, with the aim of transferring it to the next generation.
Users will be able to meet the challenges of producing and operating safely and without harm to the environment in a cost-effective way.
Professor Richard Neilson of Aberdeen University has taken over as editor of the decommissioning sector, while Professor of petroleum economics Alex Kemp looks after the economics chapters.
William Cairns, editor-in-chief and chairman and co-founder of ICOE, said he was very keen to get new material coming in.
"No resource of this kind is ever complete," he said. "We're always adding to it."
The project received £50,000 from the Scottish Government in 2017, on top of £800,000 from industry, universities and other sponsors, to bring it to life.
Chris Bird, editor of the corporate management sector and a former managing director at Aker Kvaerner, said the tool could play a vital role in bringing new entrants up to speed quickly.
With a large proportion of the workforce set to retire in the next 10 years, the North Sea could be left with a yawning skills gap.
Troublingly, graduate programmes were also eroded during the recent downturn.
Mr Bird said something had to be done to address the issue, given that UKCS industry hopes to be around for another 30-40 years.
"I saw this as a legacy project, for the longevity of the UKCS," he said.
"It lets people get up to speed quickly.
"You can get an answer on how to manage ageing assets for the next 30 years.
"It's about helping the workforce get better and better, and even better."
ICOE is also at the early stages of developing courses to complement the publication.
Recommended for you

Gas prices could soar further if Europe is hit by a cold snap, warn experts