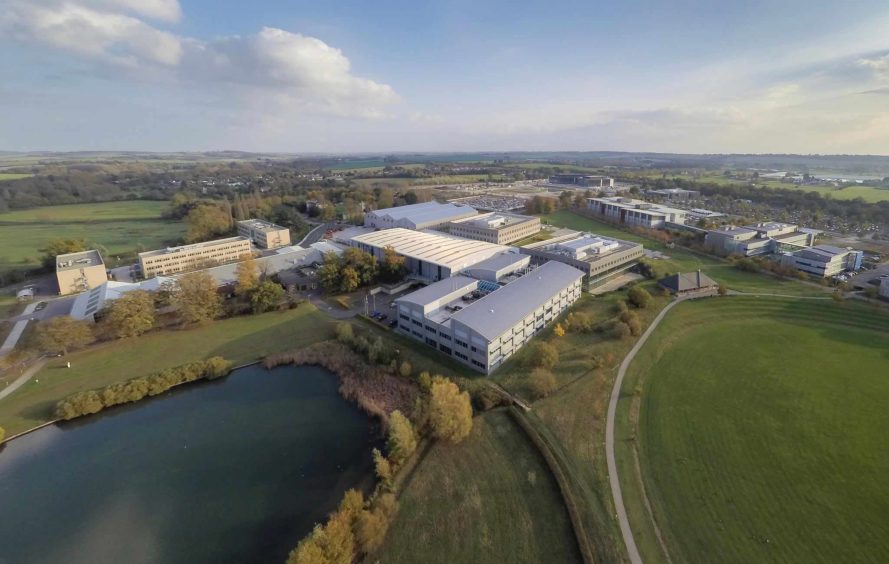 Adnoc, Saudi Aramco Technologies Co. (SATC) and TWI opened a laboratory in November dedicated to non-metallic applications in the oil and gas industry.
The new laboratory covers 1,900 square metres and has state-of-the-art polymer-ageing equipment, capable of creating high pressure and high temperatures tests.
The Non-metallic Innovation Centre (NIC) is based at TWI's Cambridge site. The involvement of the two Middle Eastern NOCs represents an evolution of TWI's typical model.
TWI has around 600 industrial members in its organisation, NIC Programme Director Mihalis Kazilas said.
"More often than not, companies come to TWI to seek new thinking to overcome a particular challenge," he said. In 2018, Adnoc and Saudi Aramco approached TWI with a plan to develop a full innovation programme. Typically, companies would approach TWI about conducting research into specific technical challenges.
"The ultimate aim is to expand the operational envelope of non-metallic use in oil and gas. For instance, the research sponsors, Adnoc and SATC want to develop materials than can withstand 10% more pressure than previously – and then beyond," Kazilas said. "We innovate through materials and deliver products in new environments where companies can't utilise non-metallics at the moment."
The NIC has many challenges covering a range of applications in oil and gas development. The director said TWI offers a type of insight that is nearer to commercial application than research carried out solely in a university.
"TWI has experts in many fields. The type of innovation that companies are asking for is delivery within a fairly short period, say three to five years. We do accelerated innovation," Kazilas continued.
Supply planning
One way in which the NIC cuts time to deployment is through working closely with the supply chain.
Innovation in materials is typically a slow business, the NIC director said. One way around this is through what Kazilas described as a "multi-layered approach". This sees a combination of a material that is cost effective and a known quantity with a small amount of a new experimental material.
"We use a little to expand in operation, for instance a coating to make a pipeline perform better. The number of layers working together add something to the whole product, with each layer having a specific function."
A recent trend has seen increased interest in embedding sensors into materials, but Kazilas has hopes of taking this further. "Actually combining new materials with sensing capability could be transformative. This would provide operators with a cheaper product as they wouldn't need to regularly inspect assets and information would just stream in."
The NIC focuses on four areas. The priority is on "expanding the operational envelope of non-metallics in oil and gas". The supporting areas are maintenance of these non-metallic materials, monitoring to make pipelines smarter and finally working on standards and codes.
Standards
The question of standards is a key one for TWI. Permeation and ageing undoubtedly has an impact on materials but current standard regimes lack insight into this.
"Standards are very good for examining items as they leave the factory, but not so good after that item has been used for 10 years in a particular environment. We're trying to close that gap," Kazilas said.
Knowledge gained in the use of materials for pipelines could well be transferable for new resources, he continued. "High quality pipelines could be used to transport hydrogen, there's a transfer of knowledge from one to the other."
Big operators are picking up new technologies in response to the world's changing needs, Kazilas said, and TWI is working to stay focused on what comes next.
Recommended for you

Talent and timing: Can Aberdeen's oil and gas skills make the energy transition?