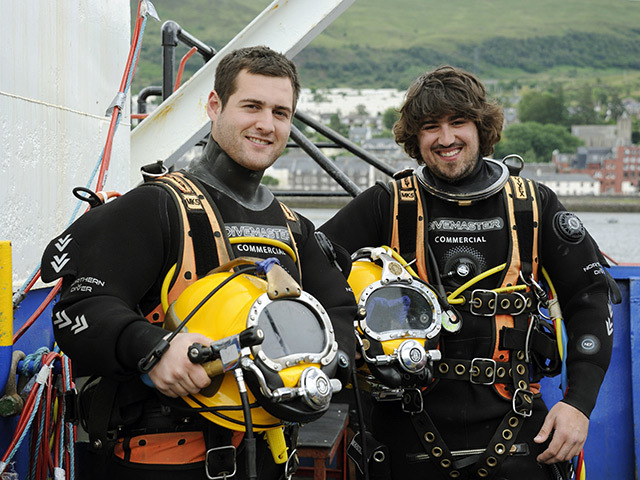 Fort William-based subsea training and trials facility the Underwater Centre said yesterday student numbers continued to rise, including participants from Angola, Australia and Iran.
Some 384 students passed through the centre's doors in 2012 – more than 25% ahead of 2011. This year, there has been another increase, with 391 students having already completed courses or booked on them.
The number of international students also rose between 2011 and 2012, from 167 to 184.
General manager Steve Ham said the rise in student numbers followed growth in the oil and gas industry, adding: "We try to be as culturally sympathetic as possible and cater for special dietary needs, specific religious observance and of course language challenges. We can deliver our courses in many languages; we've recently delivered courses in Russian and provided additional support to Spanish-speaking students."
Among students at the centre are Australians Mitch Gale and Tristan Dumesny. They are on a course for commercial-diver qualifications, which include subsea tool training and skills training such as welding and burning, rigging and slinging and underwater inspection.
Mr Gale, who has a background as a boilermaker, decided to retrain after learning of the many career opportunities available. He added: "I decided to train at the Underwater Centre because it was highly recommended by other divers in Australia."