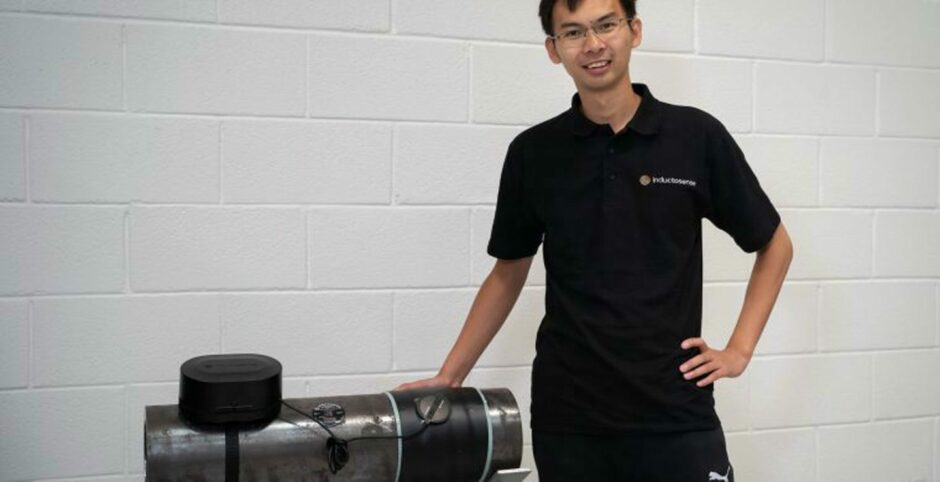 Inductosense has secured funding from the Net Zero Technology Centre (NZTC) to develop and trial a new wall thickness monitoring sensor with BP.
The project will see the Bristol based technology developer deploy a new adaptation of its battery-free, single point measurement, "wireless and non-destructive" (WAND) system, aimed at monitoring internal corrosion in pipelines.
Under the NZTC project, Inductosense will build upon existing WAND technology, developing a sensor array that can accurately monitor larger areas of localised corrosion.
It hopes that the system can significantly reduce the direct and indirect costs of wall thickness monitoring compared with inspection and other permanently installed monitoring methods.
The three phased project led by Inductosense, and backed by the NZTC, is also supported by BP and integrity service provider, Stork UK, while other oil and gas majors Shell and Chevron will join the project steering committee.
The first sensor array is expected to be ready for trials with BP in Q4 2022, and market ready by 2023.
Previous generation WAND wireless sensors have already been deployed across the globe and validated by eight major operators.
Commenting on the new project, Inductosense CEO Dr Matt Butcher said: "This project has come about from talking to our customers in the UK who have a need for accurate monitoring localized areas of corrosion or erosion. Our technology offers a simple, cost-effective solution and should enable our customers to manage their assets more efficiently and safely"
Andrew Dodds, senior business unit manager at Stork, added: "The energy sector is evolving but still has tight energy transition and net zero targets. Ultimately the goal is to further reduce the cost of production and improve the reliability of assets, while minimising the impact on the environment. Therefore, we are extremely supportive of working collaboratively to develop innovative solutions that helps us on this journey"
NZTC head of emissions reduction, Rebecca Allison, said: "NZTC is committed to supporting the development of innovative technologies that have the potential to profoundly improve overall asset efficiency.
"Inductosense is harnessing the power of data and focusing on sense corrosion monitoring which we believe can significantly reduce the cost of asset integrity and reduce emissions across the UKCS."
Recommended for you

Aberdeen's NZTC successfully test Methanol-powered gas turbine