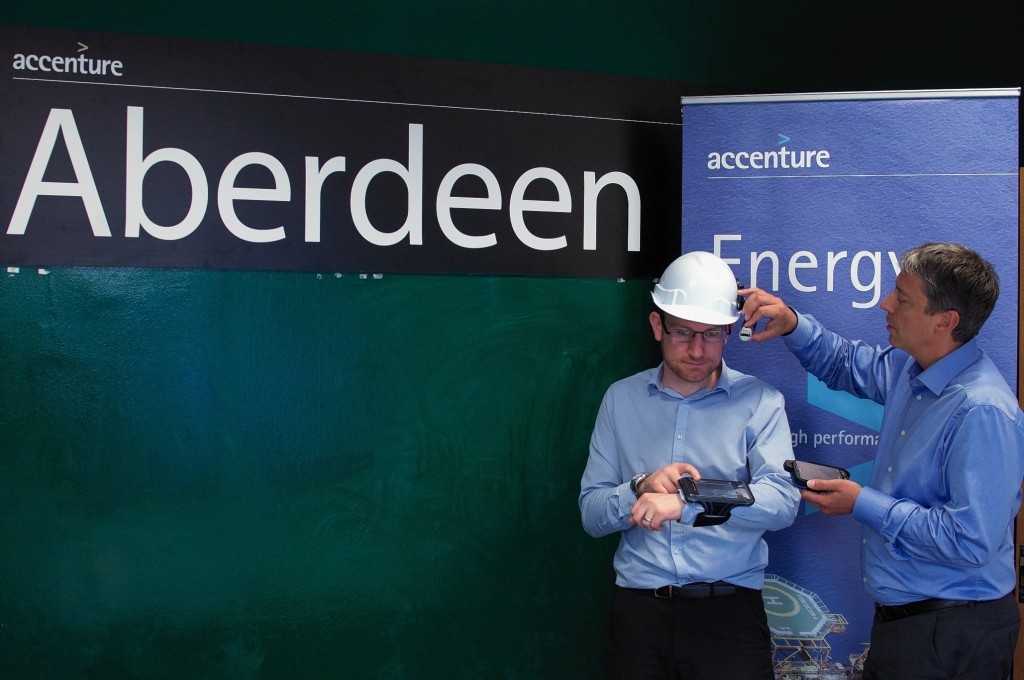 An Aberdeen firm is showcasing new wearable technology which it says can "reignite" the North Sea's position as a global leader.
Management consultancy and technology services firm Accenture has said the wearable helmet-mounted cameras and arm-mounted tablets let offshore workers do their jobs more efficiently, which helps companies lower costs.
Industry experts have said the needs to reduce its cost base if it is to survive the current downturn, which has seen crude prices nose dive from more than $110 per barrel in summer 2014 to less than $35 today.
Accenture said the heavy duty mobile devices allow workers to keep their hands free while communicating with colleagues back on dry land.
This has the potential to keep workers safer, reduce the need for expensive trips offshore and slash downtime, the firm said.
The company has drafted in the devices at its Aberdeen office, where it is showing employees and oil and gas industry clients how to get the most out of the technology.
Luca Corradi, Accenture's managing director for resources in Aberdeen, said: "Mobile technology and real-time video capture are key factors in a new generation of continuous end-to-end information flow between onshore and offshore employees, partner and service providers.
"On-the-spot collaborations, where specialists anywhere in the world can see exactly what the operative sees and share information, experience and insight, will significantly change the way the industry operates.
"It can lead to better and faster decisions, the reduction of equipment downtime – and, if you collate the data and save the videos, you have great training aids for future work."