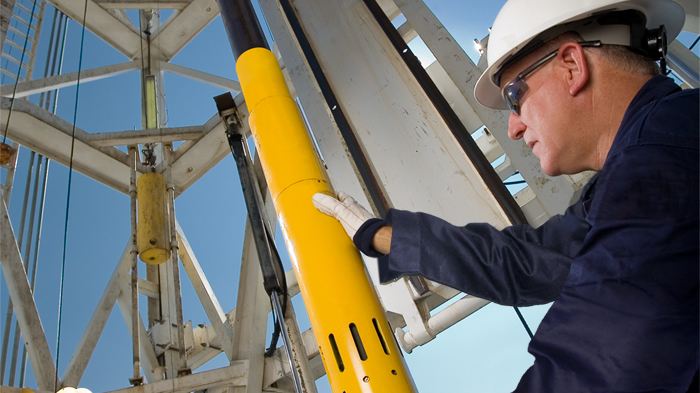 Baker Hughes is field trialling a new adaptive production system which the global services firm delivers 300% greater oil production and 200% higher natural gas production compared with its previous artificial lift offering for unconventional plays.
The firm installed its Leap system last month at a depth of 5,200ft in the Mississippi Lime play in Woods County, Oklahoma, for SandRidge Energy.
In continuous operation since its installation, the system was deployed through the deviated section of the wellbore and started on its first attempt with no issues.
Baker Hughes describes Leap as an entirely new approach to artificial lift, designed to adapt to dynamic production profiles typical in most unconventional oil wells.
Artificial lift is used on oil wells to increase pressure within the reservoir and encourage oil to the surface.
Baker Hughes opened its own $60 artificial lift research and technology centre in 2014 in Oklahoma to research and and develop new artificial lift technology after the company recognised that traditional production technologies were not meeting the demands of unconventional oil plays.
It established a team to research innovative artificial lift solutions to address the challenges.
"Until now, operators have had to use 100-year-old technology that was never intended to operate in deep, horizontal wells or to handle the rapidly declining production rates and high gas volumes typical of unconventional reservoirs," said Wade Welborn, vice president, Artificial Lift Systems at Baker Hughes.
"Leap is the first artificial lift technology designed specifically for these unique production challenges," added Welborn
Unlike any other positive displacement pumping technology currently available, proprietary software built into the Leap system surface variable speed drive (VSD) integrates with downhole electronics to allow remote adjustments to the pumping system speed and stroke length as production rates change.
The downhole system consists of a positive displacement pump, which can be installed to sit deeper in a well than traditional rod pumps, a submersible linear electromagnetically actuated motor, which drives the pump and eliminates the need for the long rod string (a primary source of failure in rod lift systems) and a sensor, which provides pressure and temperature data to help ensure the highest level of production optimisation and system longevity.
Welborn said: "Leap dramatically reduces the large surface footprint required for traditional rod systems, mitigates potential emission and leak paths and eliminates the safety hazards to wellsite personnel that are inherent with large pump jacks."
The SandRidge field trial comes only 18 months after approval of the initial system design.
Recommended for you

Baker Hughes points to continued North Sea growth in Q3 results