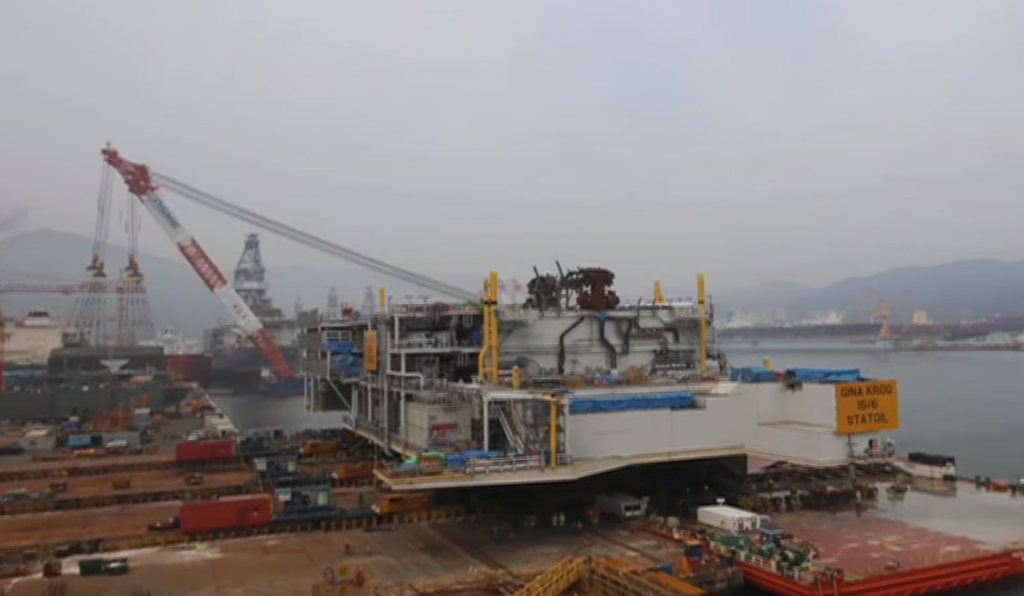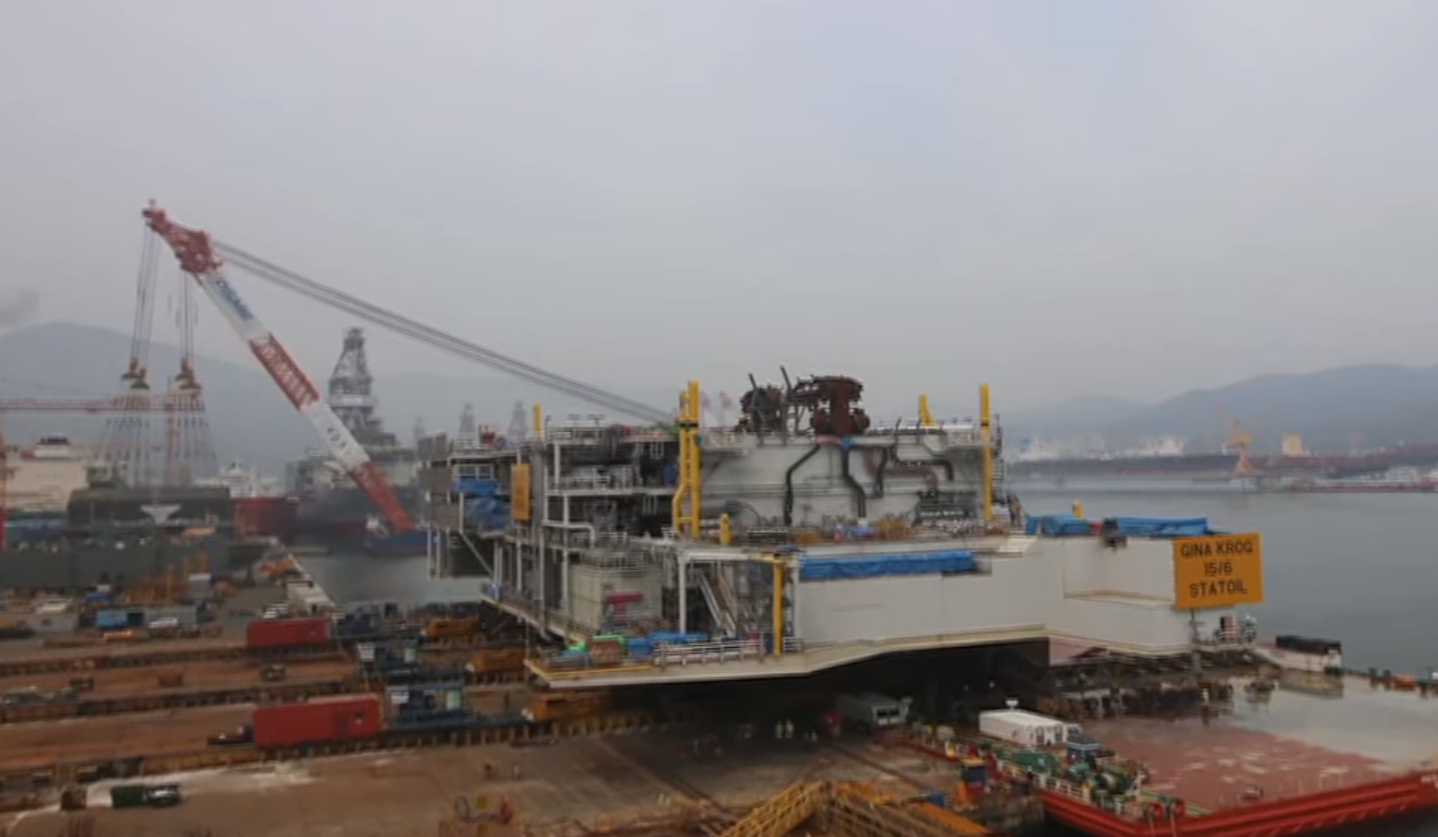 The modules for Statoil's Gina Krog development are on their way to the North Sea.
The topside sailed from Korea on two heavy transport vessels. The journey is expected to take 50 days. Upon arrival the modules will be lifted on to the jacket already installed on the field. The platform will come on stream in 2017.
Gina Krog is located about 30 kilometres northwest of Sleipner. It was originally considered a minor gas discovery. However, closer examination in 2008 pegged its resources at 225 million barrels of oil and gas.
Gina Krog "illustrates the importance of exploring and developing in mature areas with established infrastructure", according to Statoil.