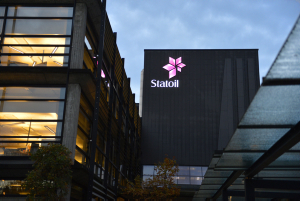 Statoil has drilled the world's hottest geothermal well.
It is the latest renewables milestone for the Norwegian operator.
The well is part of the Iceland Deep Drilling Project, which aims to explore if high temperature water can be extracted from deep reservoirs for power production.
"Research and technology is crucial for Statoil in a short and long term perspective, and having the high-beams on means looking many years ahead and beyond current business. Geothermal energy is a renewable resource where we see a potential for leveraging on several of our core competencies from oil and gas such as subsurface, drilling and well and HSE," said Elisabeth B. Kvalheim, Statoil's chief technology officer.
The well will bring steam 400C to 500C to surface, which can then be pumped into steam turbines.
Head of renewable research technology in Statoil, Hanne Wigum, added: "Put it more simply you can compare it to the Earth's radiator system, and geothermal energy is a global resource.
Iceland is a world leader in electricity production from geothermal energy and working close together with our partners is of great value to Statoil. Further research will be determined after this project."
The drilling programme is expected to be completed by the end of this year.
Recommended for you

'First-of-its-kind' study to test geothermal energy at North Sea oil field