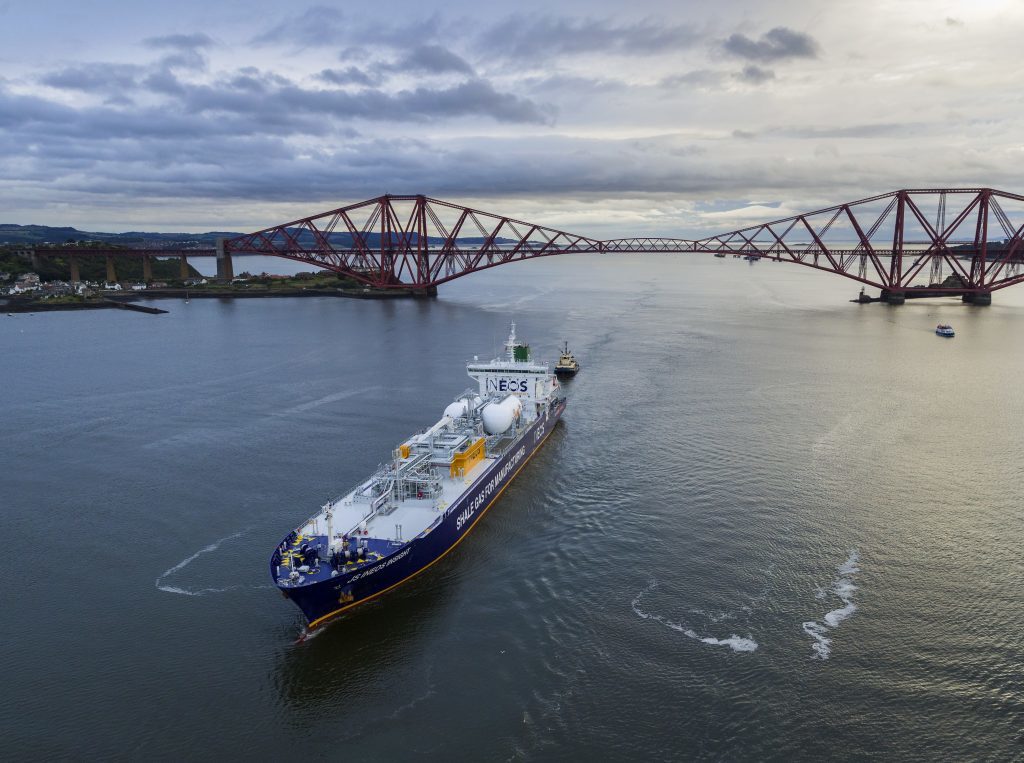 Chemicals giant Ineos has welcomed its first shipment of 27,000 gallons of US shale to Scotland.
The landmark moment came a day after Labour leader Jeremy Corbyn said he would ban fracking in the UK if he wins the next general election.
Ineos previously made a shipment to its operations in Norway.
On board a supporting vessel were some of the company's senior bosses and the occasion was marked with a lone piper at the bow of the vessel.
Watch the video below as the first shipment makes its way under the Forth Road bridge.