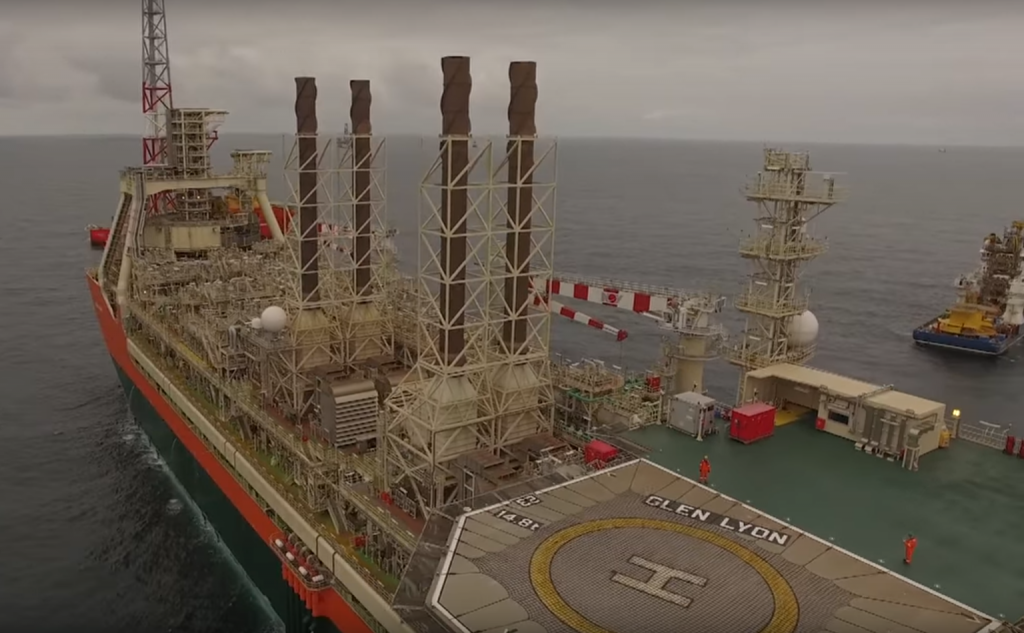 Incredible footage has emerged giving a drone's eye view of the Glen Lyon FPSO.
Oil major BP captured the video earlier this month.
The new production ship measures 270m length overall, by 52m breadth. It has a storage capacity of 800,000 barrels of oil and the process plant is plated to handle 130,000 barrels of oil and 220million cu.ft of gas per day.
Recommended for you

Aberdeen welcomes huge oil rig as UK drilling sector gets vital shot in the arm