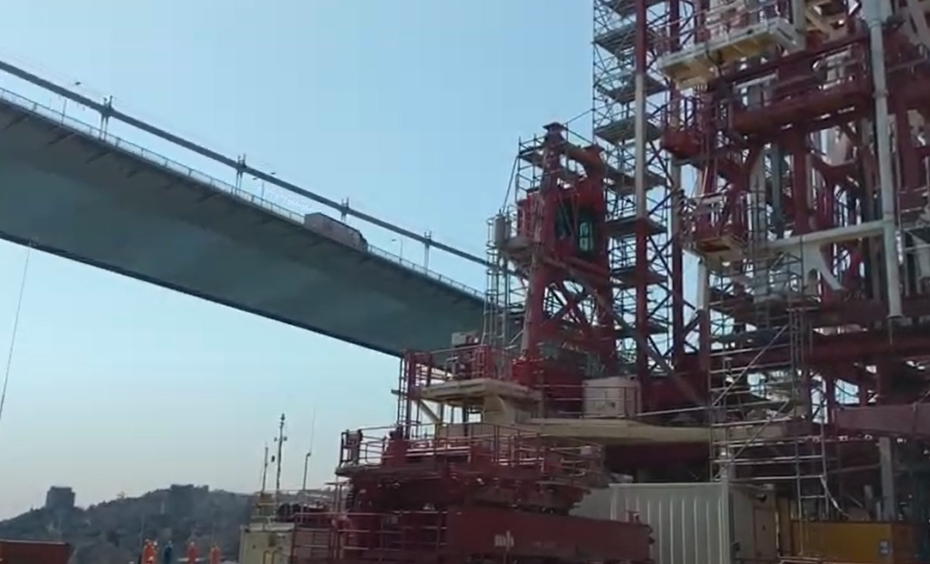 Saipem's Scarabeo 9 semi-submersible drilling vessel crossed the Bosporus Strait for the fourth time in its history this week.
The vessel, suitable for operating in the Black Sea, left the Romanian Black Sea to reach a shipyard to perform maintenance works in view of new jobs in the months to come.
The Scarabeo 9 master, Antonino Iaccarino, said: "Crossing the Bosphorus with the Rig almost touching the bridges is always a great emotion for me and my crew, well aware of belonging to a great company capable of extraordinary enterprises".