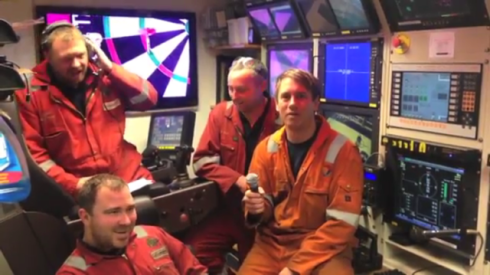 The crew of the West Phoenix rig have created a Christmas video to cheer themselves up whilst working during the holidays.
Filmed on the platform west of Shetland, the video features the staff singing along to Band Aid's  'Do They Know It's Christmas'.
The seven-and-a-half minute clip was uploaded by Robert Stokes who wrote: "Morale of the West Phoenix crew was low this year this video was made in an effort to lift spirits while people were working away from their loved ones."
Watch the clip below.