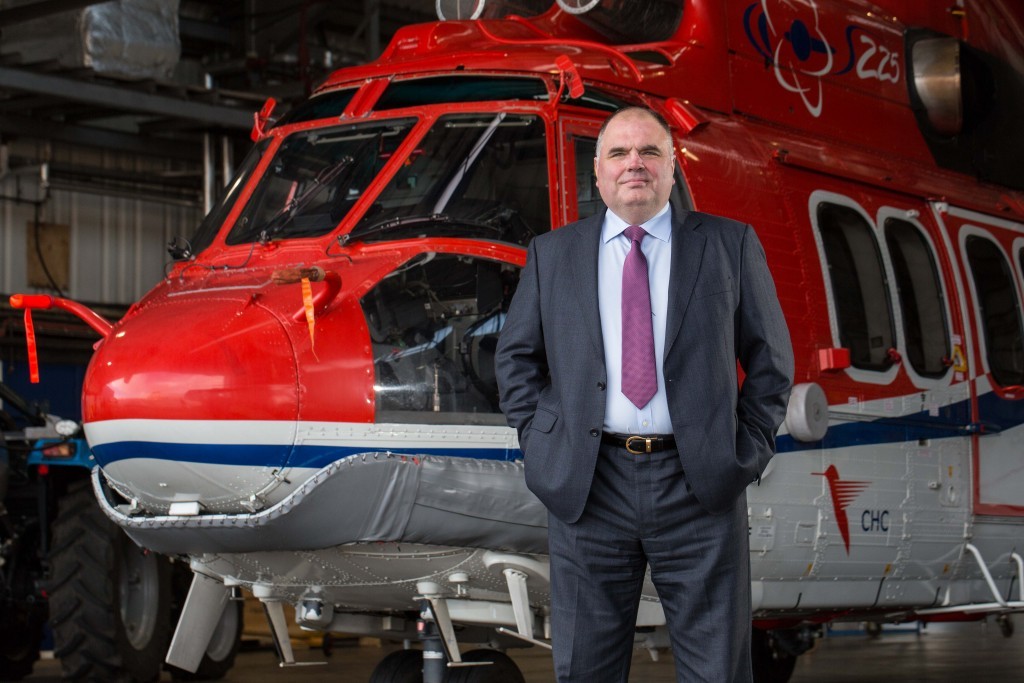 Industry safety group Step Change in Safety has announced CHC Helicopters West North Sea regional director, Mark Abbey, will take to the helm of its Helicopter Safety Steering Group (HSSG) as its new co-chair.
Mr Abbey will join Dave Dickson, vice president of safety and operational risk for BP North Sea, the group's operator co-chair.
He sat down with Energy Voice in an exclusive interview where he spoke about the successes already made and the challenges still faced to ensure confidence in helicopter safety.
He succeeds Tim Glasspool of Bristow Helicopters.
Already a member of the HSSG since 2013, he will also join the Step Change leadership team.
He said:"Every day, CHC and our industry carry thousands of offshore workers safely to and from their remote workplaces.
"The most important consideration for every company serving the North Sea offshore industry is safety, all of the time and in every activity.
"We will expand on the HSSG's great work focusing on safety and further improving the experience of passengers."
Earlier this year, the Civil Aviation Authority (CAA) said improvements have been made to offshore helicopter flights, but there is still more to be done.
The body said many of the safety objectives it had set last year had already been met such as emergency breathing systems (EBS) and cancelling flights in the most extreme sea conditions.
Mr Abbey said the work done on EBS had illustrated exactly what can be achieved by the HSSG.
Les Linklater, executive director of Step Change in Safety, said, "We are fortunate to have Mark as a co-chair of HSSG. His extensive experience coupled with his determination and passion to improve the passenger experience – from the terminal to the tea shack – will be valuable to the HSSG and to the offshore workforce.
"Tim Glasspool has made an outstanding contribution to the group. Both he and Mark show unwavering commitment to keeping the workforce safe, and I look forward to Mark's increased involvement with the HSSG."
For more videos click here.
Recommended for you

40 years of HSE: RMT's Molloy runs the rule on North Sea safety