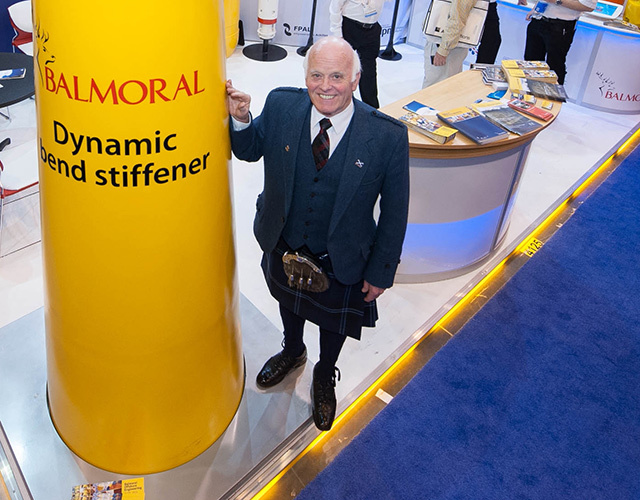 If there's one thing Jimmy Milne has mastered during his 50 years in business it's how to bounce back.
The serial entrepreneur has made and lost fortunes more times than he would like to admit.
In the latest instalment of The Journey, Energy Voice sat down with Milne in his home to chart the journey from a north-east farm boy to a three-time Queen's Award recipient.
The 74-year-old's career, which spans five decades, began with humble beginnings in a mushroom shed.
Early wins were soon matched by early heartbreak. A crumbling Nigerian marketplace forced Milne to place one of his early successes – Aberglen – into receivership.
After a few nights of "crying his eyes out", he dusted himself and started again. It would eventually become the pattern which buoyed his enduring career.
The self-made millionaire later survived a turbulent joint venture Milne described it as "the Scots fighting the English" and managed to bounce back from the wrong side of a £65million judgement with business giant Borealis.
Speaking to Energy Voice, Milne said: "We were wining and dining every night thinking Borealis will pick this bill up so why should we worry guys.
"Never for a second did we think we would lose.
"We lost on a technicality and that was probably, other than losing my wife, one of the lowest points in my life."
Once again, the father-of-four, was staring at a blank sheet.
But it has been Milne's ability to reinvent, reinvigorate and redo, which eventually saw him position Balmoral Group as an international namesake.
The firm, which has grown exports by 61% over the past three years, boasts a turnover of £79.06million.
It continues to reinvest company funds into new technology, export Scottish skills and forge international relationships with industry giants including BP.
To see all of Jimmy Milne's incredible Journey watch the full-length video below or browse the highlight clips.
Part One:
Milne discusses the hard graft of growing-up on a north-east farm, how fibre glass set him on a multi-million pound entrepreneurial path and opening his first business in a mushroom shed.
Part Two:
Milne discusses how the disposal of the Shah of Iran plunged him into receivership, losing his "golden touch", being hounded by the tax man and how he recalculated his approach to risks.
Part Three:
Milne discusses his commitment to funding new technology and the early days of Balmoral Group.
Part Four:
Milne discusses leaky tanks, 11 weeks in the High Court, a £65million judgement and a joint venture gone wrong.
Part Five:
Milne discusses courting and earning the trust of BP, calling the Queen a "quine" and what he hopes his father would say to him today.
Part Six:
Milne discusses where the industry got "too greedy", exporting Scottish expertise and the need to reinvent the spec sheet.
Part 7:
Milne discusses the North Sea's international lifeline, why OTC isn't about sales, the lost art of pitching and where he thinks the industry will be in 50 years.
Part 8:
Milne discusses the need to shake off the regimental, explains why highly educated people can still be "as thick as two poles" and dishes advice to aspiring entrepreneurs.