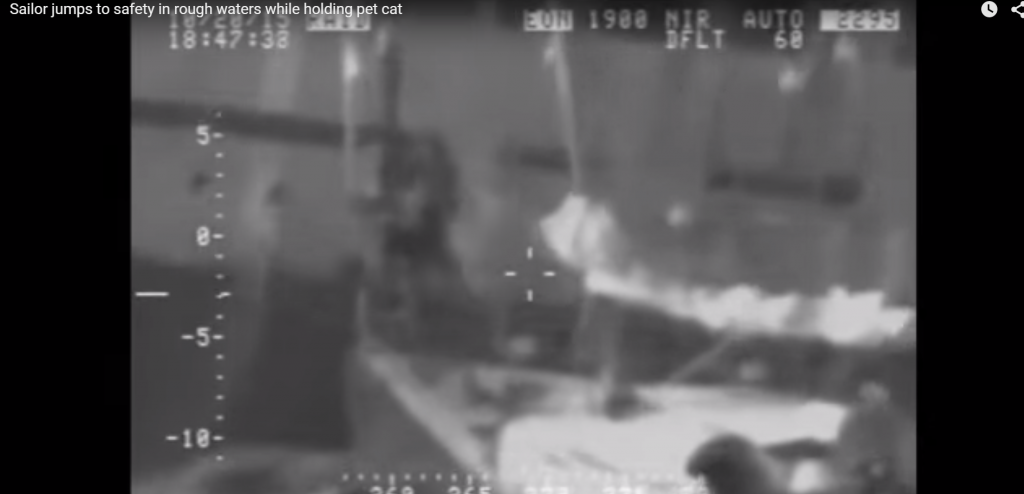 A French man and his cat were rescued from his sailboat after getting stuck in high seas off the coast of Alaska.
The rescue was captured by the Coast Guard from the Hercules airplane which was monitoring the rescue earlier this week.
The man, who is yet to be identified, was helped to safety by the Polar Pioneer, which had been used by oil major Shell until it pulled out of its Arctic drilling earlier this year.
As both the ship and its support vessels were nearby the Polar Pioneer sent a support ship to help rescue the stranded sailor.
Earlier this month the Noble Discoverer and the Polar Pioneer made their return from Arctic waters after Shell's operations in the region came to an end.
Watch the dramatic rescue video below.