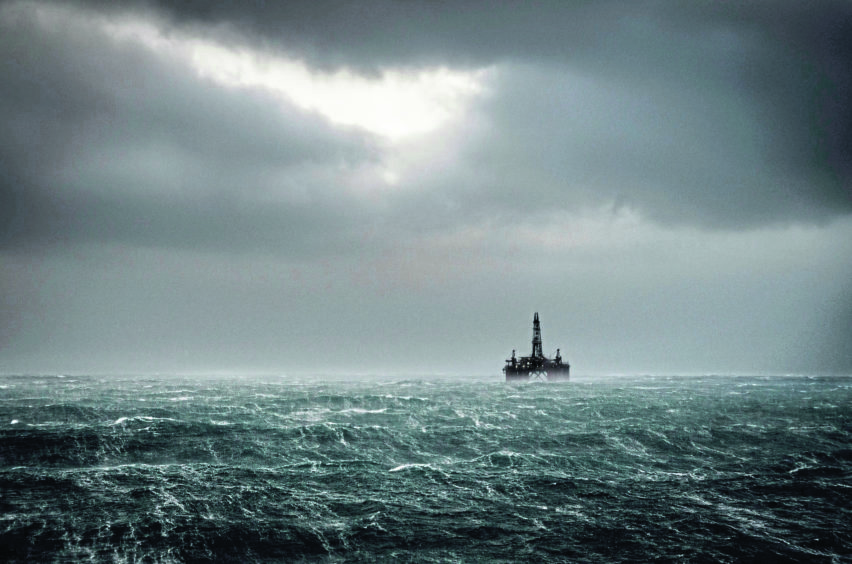 A dramatic crude price rout has left the UK oil industry on thin ice, with the supply chain expected to go through more "pain", a trade body warned today.
In a new report full of dire predictions, Oil and Gas UK (OGUK) said the sector could experience "negative cash flow" in 2020 for only the third time in 40 years.
It called on the UK Government to provide a "Covid-19 resilience package" to protect jobs and businesses creaking under the weight of low crude prices.
Shares in producers and oilfield services (OFS) firms have plummeted in recent weeks – Wood was down more than 20% in London yesterday. Meanwhile, Rystad said more than 200 OFS companies in the UK and Norway were staring down the barrel of insolvency.
OGUK said that – based on a Brent price of $40 per barrel – exploration and production revenues would be about £15 billion in 2020, down 50% compared to 2018 levels, but enough to keep the basin cash-flow neutral.
However, if Brent averages $35, the sector is expected to suffer negative cash flow of £1.2bn, despite production levels remaining roughly flat, and the positive impact made by recent cost reduction drives.
Brent, the global benchmark, is currently sitting well below $30, having experienced a more than 55% drop since the turn of the year, due to the breakdown of a production pact between Saudi Arabia and Russia, combined with the coronavirus outbreak's impact on demand.
OGUK acknowledged the price could fall lower, as demand looks set to contract for the first time since 2009. Goldman Sachs forecasts Brent could sink to $20 in the second quarter, though RBC Europe is predicting a $42 average for the year.
OGUK had hoped for an increase in new field approvals this year, with up to 10 getting over the line, but today admitted that outcome was "no longer likely".
Indeed, very few new projects will receive cash. Capital investment is expected to decrease 20-30% to £4-4.5bn as companies defer or cancel projects to balance the books.
OGUK now expects drilling levels to fall back to the lows experienced in 2016, down more than a third on previous forecasts.
Many operators have already reduced operations and are removing non-essential staff from their platforms in the North Sea and west of Shetland.
The organisation said spending cuts would have a "very negative impact" on supply chain companies which, in many cases, haven't fully recovered from the 2014-17 downturn and whose margins remain wafer thin.
OGUK said a high number of insolvencies and consolidations was likely and that access to finance would be "crucial".
Government loans clarity a work in progress
OGUK welcomed the UK Chancellor's pledge to make £330 billion in loans available to businesses amid the coronavirus crisis.
But the trade body said it still needed to figure out how and when companies in the oil and gas industry can access the funds.
OGUK market intelligence manager Ross Dornan said maintaining cash flow and protecting the oil industry's capabilities was crucial for ensuring security of supply and meeting net zero ambitions.
Production from the UK continental shelf met three-quarters of the country's oil demand in 2019.
But Mr Dornan acknowledged that the oil and gas industry's problems "mirrored" those of other sectors, such as hospitality and aviation.
It means oil and gas firms will be in a long queue to receive support from the Treasury.
Asked whether the oil sector would get help, Mr Dornan said understanding the level of support that would be available was a "work in progress".
Mr Dornan also insisted recent events had not left the UK oil industry's "roadmap" for the next 15 years in tatters.
If anything, the market crash has "reinforced the importance" of roadmap 2035 – the sector's ambition to meet UK energy demand, increase supply chain revenues and while lowering emissions from operations.
OGUK also reiterated its call for Westminster to dish out a "sector deal" for the oil industry, in keeping with the Conservative Party's most recent manifesto.
But Mr Dornan did accept that the sector deal might not feature high up the government's list of priorities at present.
OGUK chief executive Deirdre Michie said urgent action was required to safeguard skills, experience and infrastructure.
Ms Michie added: "We are requesting urgent meetings with ministers to consider a Covid-19 sectoral resilience package which would help to give some reassurance to the regions, businesses and jobs this industry supports."
Recommended for you

UK North Sea sees chance for political reprieve in energy crisis